"Transformers" Pen, anyone?
Read Time:
1 Minute, 6 Second

Yesterday got news from @grayfoxzero for a better and affordable HFTD Tomahawk and HFTD Highbrow in 1 Toy, Amcorp Mall so went down there after working hour to grab the hot selling and "quite" rare toys. What i can say is a fruitful visit to the 1 Toy shop as i manage to buy the 2 toys and to make friend with one of the boss there, Ah Soon. And another surprise gift that he gave me for purchasing toys there.
"It is a "Transformers" Pen", Ah Soon said and i was thinking, might be another pen just a logo printed on it, nothing special anyhow. But the boss then show me how special is the so called Transformers Pen.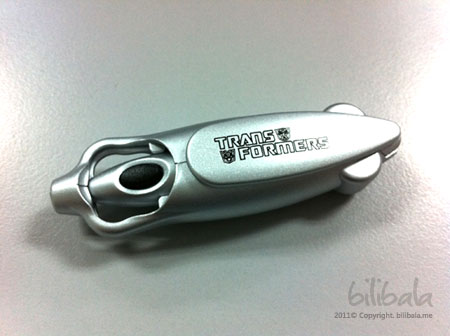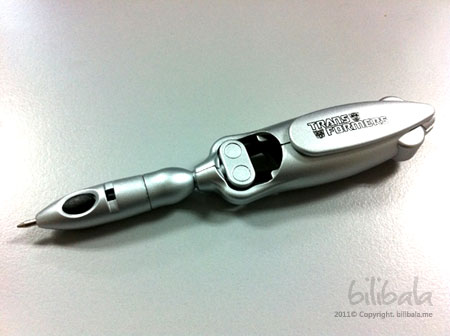 Well, apart from having the "Transformers" wording with Autobot and Decepticon insignia. The cool thing about this pen is actually the transformation to the pen itself with just a touch of a button. It is really fun to play with and seeing the smooth transformation into a pen i must say, it is cool and creative piece of work 🙂 Check out the video below.
I remember seeing this type of "premium" pen last time with Terminator Salvation movie merchandise, they called it a morph pen instead. (pic below) 🙂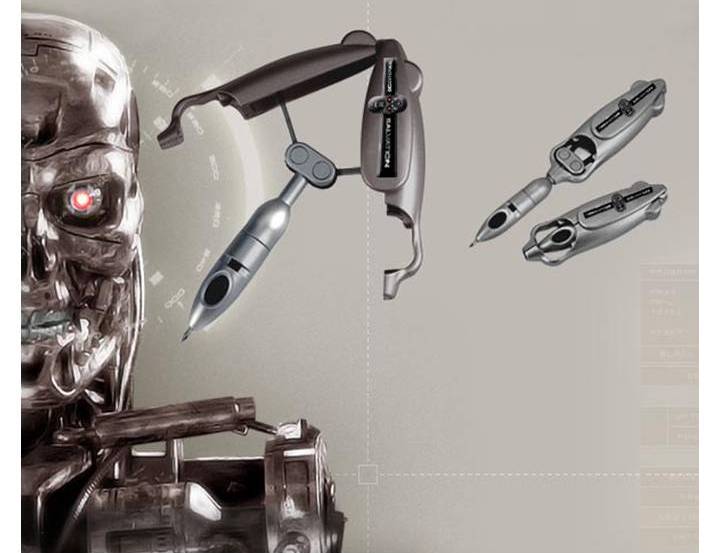 Thanks 1 Toy for the gift you have given me :p