Read Time:
1 Minute, 21 Second
What can you really make of this? A blue light "Tron" car?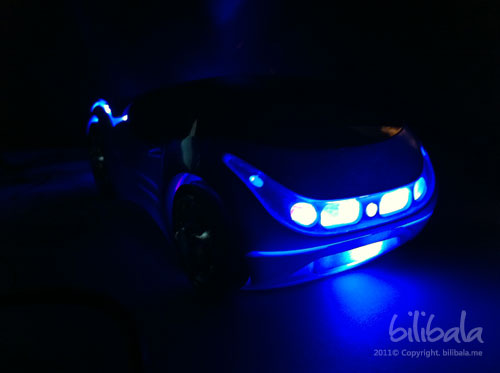 Here's the front view. More likely a blue lighted sport car toy?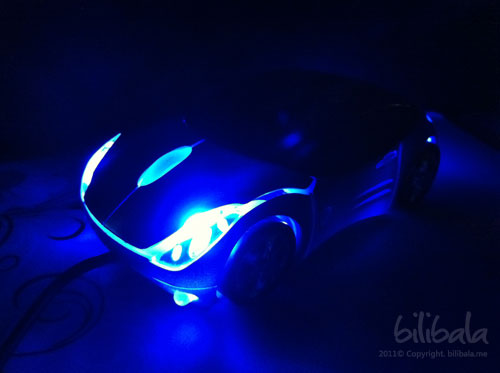 Okay. Let's switch on the light and find out what actually is this.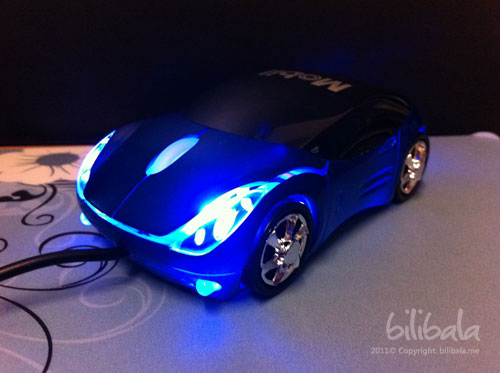 Guess someone will have it right. It is a cool, blue light LED USB MOUSE!  Well, not actually a normal "mouse". This "mouse" comes in style with creatively designed sport car outlook. As you can notice that the overall features DOES look cool with 4 turnable wheels!
Beside having the front headlight being lighted up in cool blue LED, the back light also has separate LED to bring out the coolness.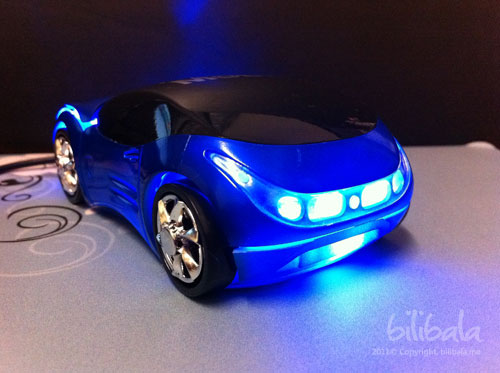 Here's how the top will look like.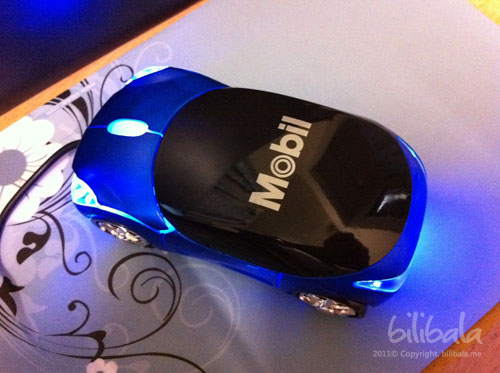 I got this merchandise while servicing my car tires in one of my usual tire shop back in hometown. It is actually a merchandise for Mobil lubricants customers but i got mine by forcing the boss there to give me one since i spent a fortune there.
Let's see how does it look like when there are no blue lights: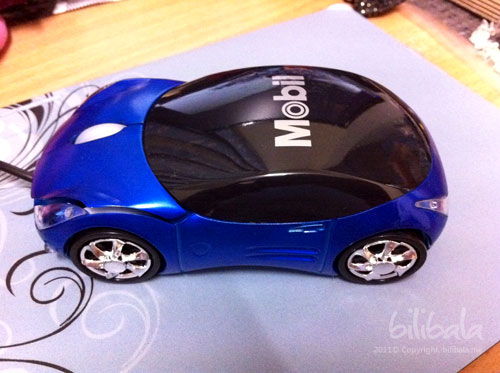 Surprisingly, the mouse comes in a metallic blue color which really add in the value despite being a merchandise.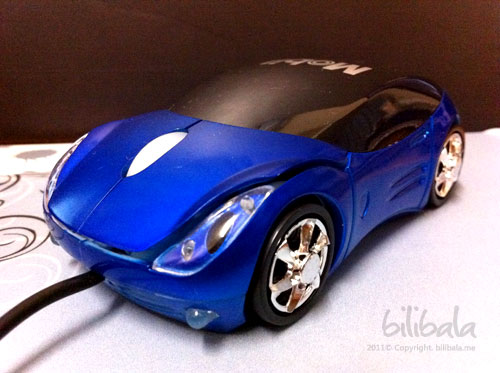 The side profile looks cool with simple details such as chrome turnable tires.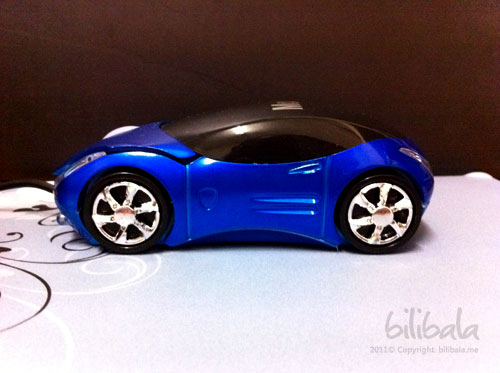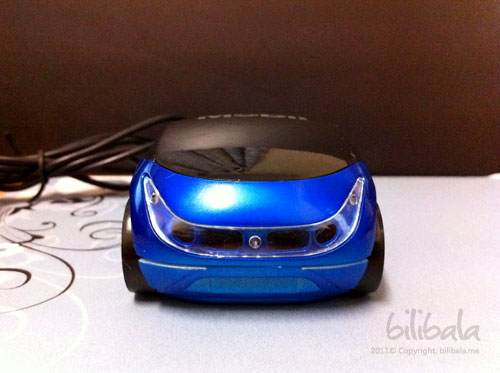 Well, that's really being creative indeed. However, for the human ergonomic point of view, you really have to get used to handle it as i found it a bit difficult to use at first maybe due to the overall line and cutting on the mouse. Anyhow, it is indeed a creative way of designing your mouse which brings out the SPEED in this mouse! Zoom!