Hasbro Transformers Custom Competition
Good news for those who like to pimp up your Transformers collection! For those Malaysia's kitbashers, customisers alike, is your time to shine and showcase your truly masterpiece in this Hasbro Transformers Custom Competition started from 19th Dec 2011 till 18th Feb 2012! Well, sorry for putting up this late but anyhow you still have 1 week to go for submission for Round 1!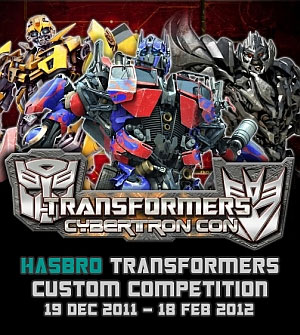 This competition is organized in conjunction with the Cybertron Con events at Resort World Singapore from 11th March till 14th March 2012 and is jointly organized by ToyPicasso, TransMY and Hasbro! It is only opened for Malaysia Citizen.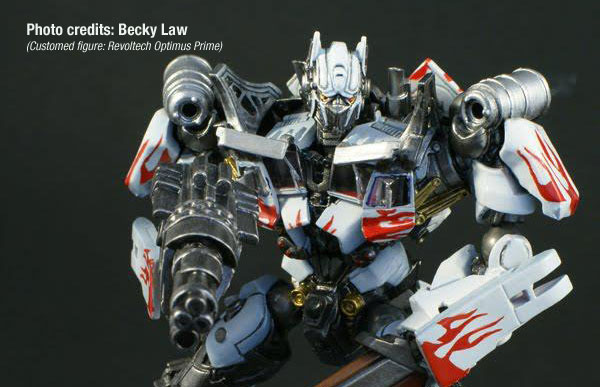 Okie, what's the catch here? You will be winning 2 passes to enter the Cybertron Con event. And not only that, you may allow to bring back the customed DMK Optimus Prime kits (which will be provided to the TOP 10 finalists for customisers to customise) will be showcased in the center of media presses and in none other than the Cybertron Con even itself!
What are you waiting for? Check out more details here!  Remember you still have 1 week to go for submission of Round 1! So don't wait and join in!