Exclusive Prizes from GSC Transformers Contest!
Read Time:
2 Minute, 40 Second
Well, remember the GSC Transformers contest held a while back on July? I guess most of you didn't realise there was a contest about this. Anyhow, here's a bit of excerpt of what the contest is. Simple and straightforward. A few objective questions and a written answer as a tie breaker to win it all. Anyhow, was happy to find out that i have actually won 4th prize in the contest when the result came out last month end! Didn't really expecting winning actually in such lucky draw driven contest. And what's the catch for such lucky endeavor? Here's the letter mentioning all those exclusive goodies.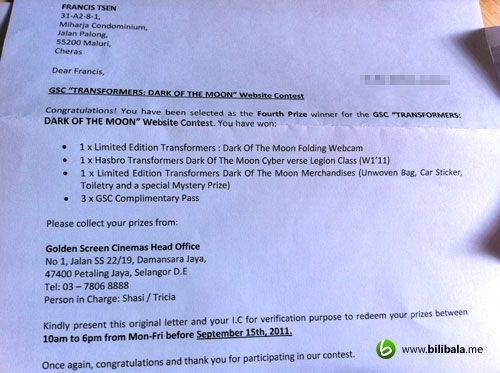 Well, here's the actual prize which i went collect last week on 2th Sept. It came in big paper bag with loads of contents inside.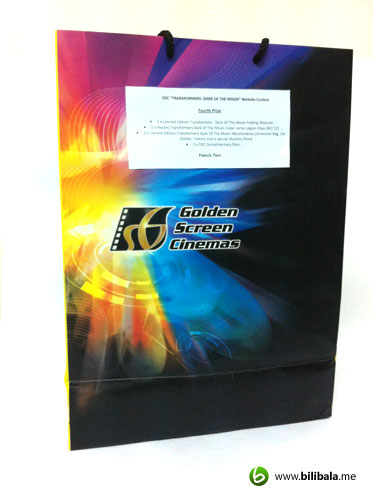 A checklist (which is the same as in the letter) of what goodies are inside this bag. There are in all 7 stuffs in the bag.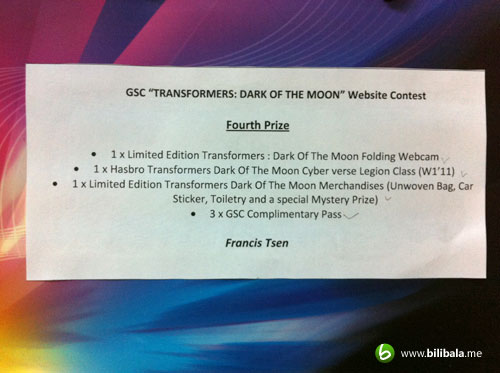 And tada, out of the box!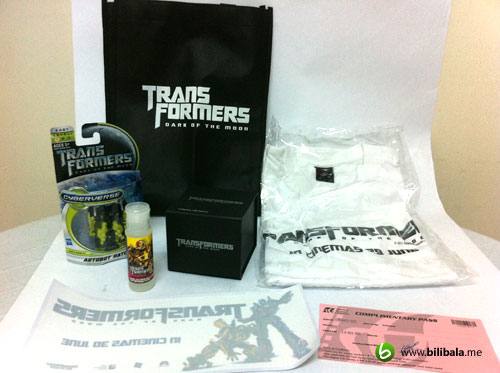 Let's do close ups on some of the prizes here. 1st off, the exclusive Transformers: Dark of the Moon T-shirt. Here's the front view.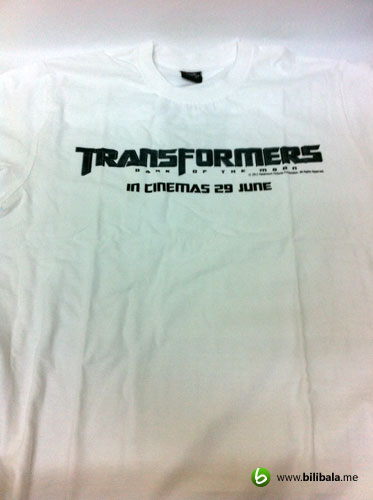 The back of the t-shirt. I got the Autobot version and i wonder is there any Decepticon T-shirt for it. Well, that marks my 2nd Transformers themed t-shirt.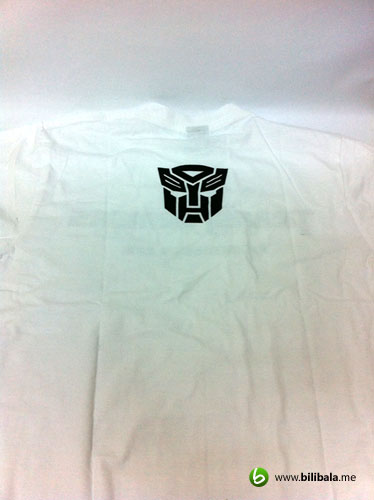 And definitely, you can't leave the Transformers toy out as prizes (since this is a Transformers contest anyhow). Here's what i got as a new addition to my Transformers toys collection: a legion class Autobot Ratchet! Which is actually great as i have no intention to start any collection on any Dark of the Moon legion classes due to their sizes. This is a good chance for me to try out the new legion class as compared to the previous smaller legend class.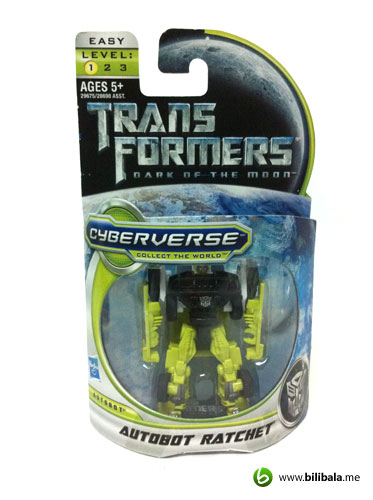 This is the "gist" of the prize and what differentiate between 4th and 5th prize: the exclusive USB Transformers: Dark of the Moon folding webcam.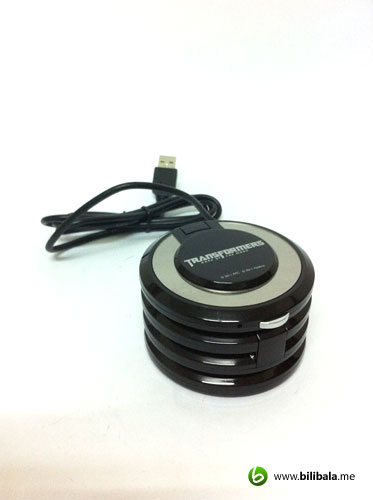 Just open and fold out to view the camera. I haven't really tested how the quality of the USB webcam anyhow. But frankly speaking, this is more of a collectible to me rather than something that i may use it for my video conferencing. Or might end up gathering dust at one corner…. who knows hahaha.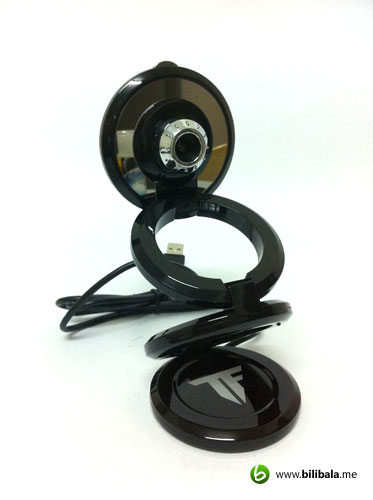 Well, there's something in the bag that I would definitely use it more rather than keeping it as a collectible and that is….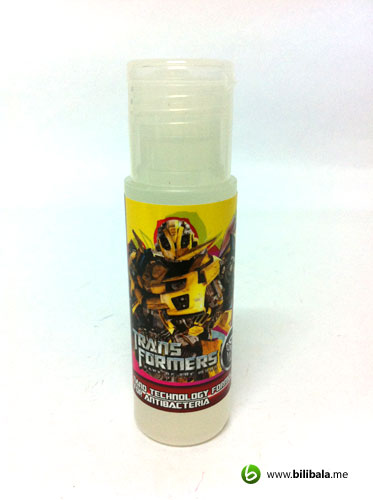 the exclusive Transformers Dark of the Moon Hand Sanitizer! Clean your hand, the Transformers way! Wow.. i am not sure whether this exists in the market or not, but this is the 1st time i saw Transformers branded toiletry. Wonder they will come out with shampoo? body shampoo? or better still toilet paper? LOL.. Transformers are everywhere, even in your household products now! That's great!
Well, there's a unwoven bag, a Dark of the Moon car sticker and 3 x Complimentary movie passes for 2 pax (that's make 6 tickets in all!) too in the bag. Nice prizes! and thanks to Golden Screen Cinema Malaysia for giving me such nice prize for the contest. I like all the exclusive stuff here 🙂 And what's more, free movies, here i come!