Read Time:
2 Minute, 13 Second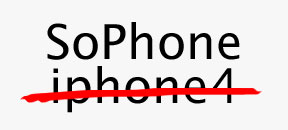 This morning i found out a really interesting news about China having their own 99% cloned to the ever popular Iphone4. It is called SoPhone (funny name – really sounded like Crazy phone in mandarin though) . I wasn't surprised when i know there is another clone iphone 4 from China as they are quite popular having a lot of popular phone cloned. But after watching the youtube video post by them, i am really shocked by how they come out this SoPhone. Previously all the cloned iphone is just cloning the external appearance and to certain degree the OS UI still not like the original iOS. But this time around, they have gone all out cloning almost everything from the original iphone 4, yes, including the UI itself is 100% similarity.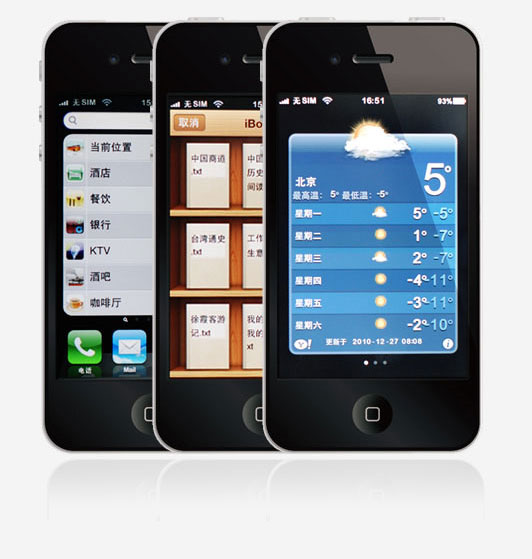 Image from www.sophone.com
From the video (posted below) , you can even see the startup of the iphone has a APPLE logo. And inside the UI, there are really not much different from the original iOS in iphone 4 where you can do multitouch, sliding, foldering, MUTLITASKING and all other functionality you can do in iphone 4. Quite impressive and daring i must say for a clone phone to do so. They didnt bother about the infringement of copyrights and patents from Apple. This is really a daring move indeed. Below is an except from the youtube video: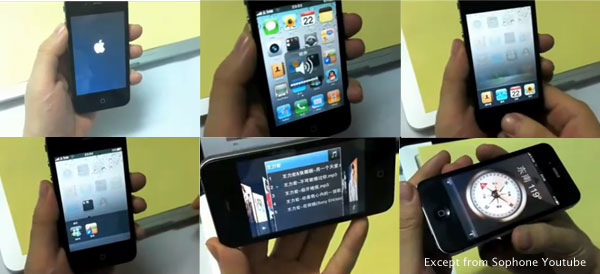 Well, apart from the UI similarity, the hardware itself is a BIG and MAJOR different. With the ori iphone 4 having a Retina Display of 960 x 640, the SoPhone only comes with a 3gs resolution: 480*320. The internal memory only has a 4g inbuilt but iphone 4 has much more plenty of storage space of 16gb or 32gb.  The good thing about this SoPhone is that the battery can be changed. The rest of the hardware specs can't be found in the website: sophone.com. And i wont be buying this clone phone for review anyhow. I still like the ori iphone 4.
Oh and there's another thing, it has WHITE color and of course the price is wayyyy cheaper than the ori iphone. Is around 3 times cheaper than the ori iphone4.
Anyhow, one thing for sure, the clone iphone 4 will not support the AppStore and of course those Apple apps being sold. So, there is no FUN of having something that look and talk like iphone 4, but can't play like iphone 4. My advise is, go grab the real iphone 4 cause there's a lot to play rather only got the look 🙂
Here's the video from youtube. And if you want to check the official site, click here.