Iphone 4 casing crazeeeee….
Read Time:
4 Minute, 42 Second
Feel like writing something about iphone stuff today. So i just drop an entry or 2 about one of my few hobbies. The IPHONE! I like Iphone and i always want to have more of something to make my iphone looks nicer. Of course, i wont do those girly blink blink decoration to my iphone. The most i did is just buy more "clothes" for my iphone to wear. Of all those casing i bought, i like it simple, streamlined and edgy, and of coz nothing much fancy.

Good O' China Branded Glossy Casing
Just this Monday, i received my order of 6 casings from my basketball friend which he bought from China. And believe me, China is selling way cheaper compared to the price selling in Malaysia. I bought the 6 casings for the same price as what i am paying for 2 casings here! What a ripped off! Somemore , it's the SAME casing . If you got chance of visiting China, you can bring back a box here and sell it here :p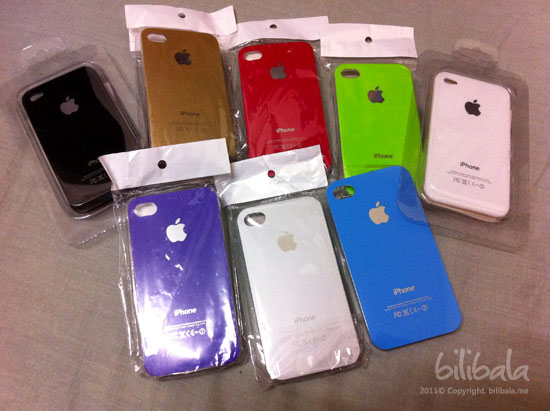 Beside the black and the white color, the rest (you can notice in plastic bag sealed) is the new haul. haha.. i got a thing with iphone casing. I want all sort of different color and this is what i collected.
My friends start asking me: "WHY on earth you need so MANY casings? And how do you use them?" Well, maybe i just want my iphone to look fresh every week or every month, so i help it to change casing every week/month. At least, it does make me feel like i am holding a new phone every day. haha.
Anyhow, what i want to say is, although these casings are cheap, they don't compromise on the quality being used. The plastic is quite hard and it grips firmly with my iphone. The grip is something like the Case-Mate Barely There Case for iPhone 4 (Clear) casing in the market, but this is a cheaper alternative. And of course, the case-mate casing has clear background while all the casings i have here is of colored.

This ain't a car bumper, this is the Iphone 4 BUMPER
Of course, there is always an official casing from Apple for the iphone 4. Which is the Bumper. Sounded catchy, this bumper is actually not for your car, it is a soft flexible rubber that wraps around your iphone for good. It fits nicely with iphone (of coz, that's what an official product should be ya) and it has 3 cool chrome buttons (power, volume up/down) attached with the casing itself. The market is selling around USD 30 (that's around RM110+)  for this. I got mine for free by redeeming it thru the Apple Free Case program during the period where the "Antenna-gate"  issue is boiling. Considering it as buy an iphone and get a casing for free! Not bad.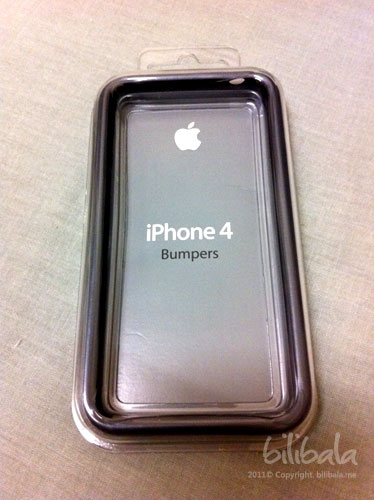 In case you really interested in getting a bumper but have a limited budget, there's always a cheaper OEM (cloned) alternative with the same LOOK (not sure about the quality for it though) from local shopping mall in Bukit Bintang. Do scout around 🙂

The only case that i want to keep in the fridge: Capdase Softjacket 2 Xpose
Well, this is actually the 1st casing i got for my iphone 4 and it turns out to be the one i would like to put in the fridge and keep it away from using. Luckily i got this FREE from an interview done on me during the Maxis iphone 4 launch last year.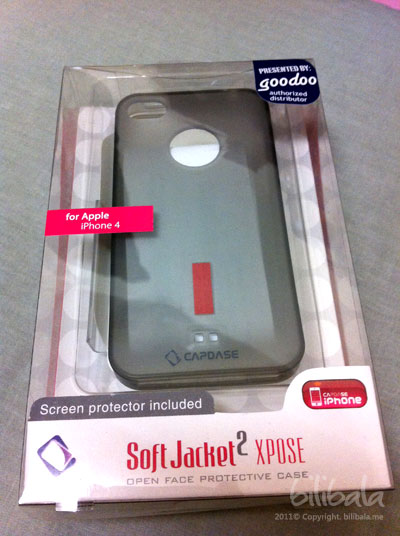 Why say it the worst? Well, the quality of it is good. The plastic is nice and the texture of holding is good. And it also comes with loads of extra stuff inside: a iphone holder, a pouch, a FREE screen protector. Which are all the plus point i must say.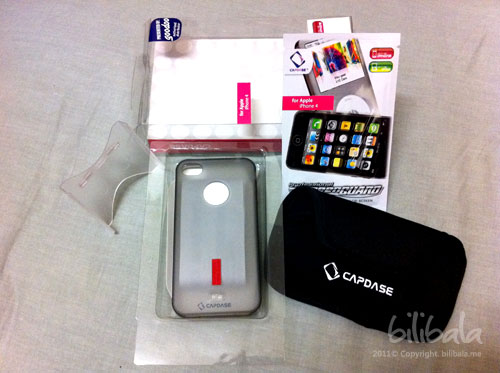 Sounds good? Yea. But when it comes into application, the casing is quite hard to fit with Iphone sticked with screen protector. It will somehow make the edge of the screen protector "unstick" due to the front edge of the casing is "tearing" the edge of the screen protector. I have tried those thin screen protectors like SGP Clear type ori screen protector as well, but the result is the same. If you are using an anti glare or privacy screen protector which has thicker surface compare to clear type, my advise is, be cautions or try avoid using it. It will guaranteed to tear off the screen protector as it applies. Some of my friends using the same case as me (we got it from the same day) all facing the same fate of having their screen protector spoiled due to the edge being torn by the casing edge.
Anyhow, this casing comes with the cost of RM90+ selling in local stores. You can give it a try or maybe if you have a better way of solving the problem i mentioned above, do share it out in the comment section below 🙂 I be glad to take it out of the fridge and use it again if the problem got solution.

That's all…
Iphone 4 is getting more hit and hit nowadays and there's a lot of casing around waiting to be picked. The innovation and creativity evolves in designing the iphone 4 casing as well: from having the Angry Bird casing to the shoe laces casing , you can see how creative the casing can go. That's why I like to shop around iphone accessories shops. And of course, if budgets permit, i might haul 1 or 2 stuff :p