The Most Expensive Hamper Ever….
All the while when i saw a hamper priced at RM600 i would think it is already the most expensive hamper in the market. But when i came across this gigantic hamper in Midvalley yesterday, i guessed my jaw dropped and to be frank, i have never seen such pricey hamper before and it definitely raised my bar.
How expensive can this hamper be? Well, the size of it DOES suggest the price for it. But i bet it isn't any price that you can guess of.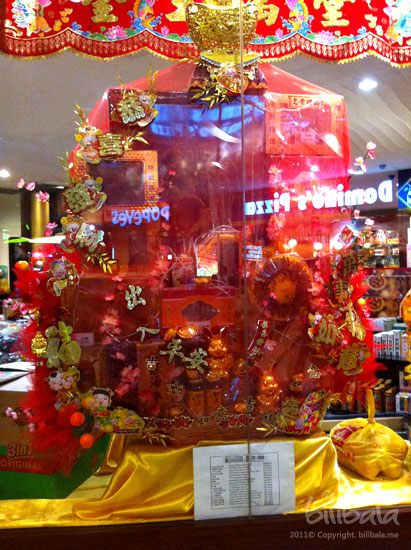 The price for it? RM20k, almost near the price of a Perodua Kancil. That's a lot for a hamper in my opinion and you might wonder what is the content inside? Guess we have a breakdown here and you will be astonished on how many valuable herbs inside which add up the bucks.
Worth it or not? Well, i guess that's not my question to answer and i definitely wont spend that much for a record breaking hamper. Well, i guess is just an exclusive boastful gift for the wealth and riches after all 🙂