Read Time:
1 Minute, 26 Second
This really caught my attention when i was shopping during Chinese New Year at Pavilion KL. This is actually a signature cake display being placed in a boutique restaurant called Zang Toi. I am not really a fashion fanatic but the name Zang Toi does ring a bell as he is being one of a well known fashion designer from Malaysia which i found out from my sister in law about him. And surprisingly he has set up a boutique cafe as well to serve local cuisines.
Well, i wont be emphasizing on the food or clothes there. So far we didn't have a pleasant moment dinning there due to some reasons which i might let it be the past . I just want to talk about this display which steals the limelight.
It is a 4 layers chocolate cake with Dragon and Phoenix decoration. Wow. This is something interesting indeed.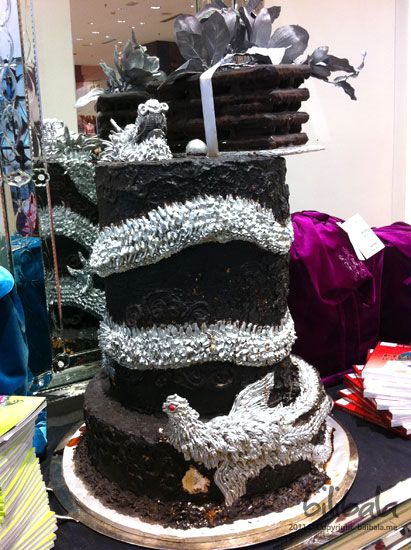 Here's a close up on the details for the Dragon on the cake. Quite a skill of putting all together though.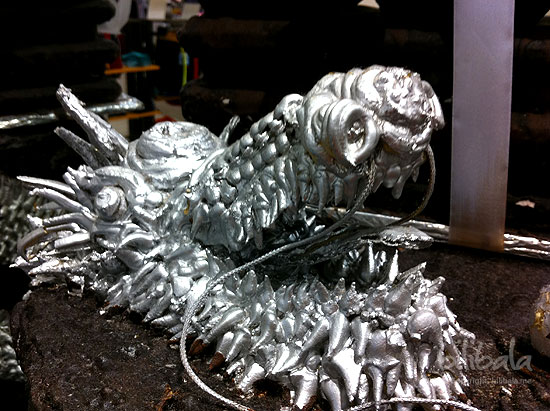 And you can see the red eyed phoenix being at the bottom of the cake.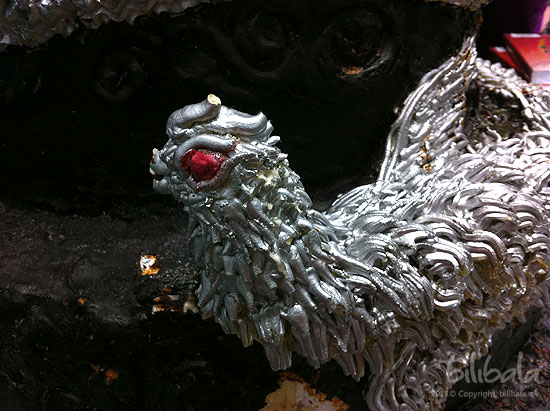 Well, you might be asking, is this cake for real and edible? Well, it might seem to be a real cake or at least i believe there's a real one being made, this one is actually a fake cake "display" which you can't really bite or taste. But the texture and the overall smell (yes, i DID smell on it) do seem very realistic. I even poked on the look-alike chocolate texture and do feel very sticky. Fortunately the boss didn't see me doing so. If not, the boss might be chasing me out for "molesting" their cake display. lol.