Read Time:
1 Minute, 19 Second
Yesterday bought myself a clothing with a unbelievable discounted price. There wasn't anything special about the clothes though. But, out of my curiosity, i tried to dig out the price tag of it and was really surprised to find that there were actually 5 pricing in a single item!
The initial price tag being shown is RM279.00 with orange sticker being overlapping the old price. I have peeled open the 1st price tag then i got to find the 2nd price tag which is the RM399.00. Well, that's not the base price of it, then i try to "dig" down further and reveal another price of EURO59.95 (approx. RM245) . However, that's not the actual price as well as that is in the EURO currency. The actual Malaysia price is the RM459 which is being shown as a separate price tag (being covered with white sticker at first) on top of the orange sticker! Wow….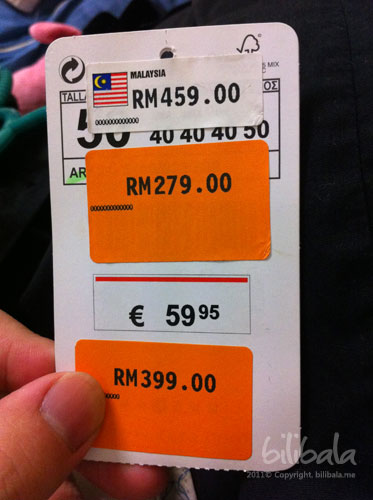 That's NOT the end of the story yet as i found out that the tag is actually 2 pieces. I flipped it over and guess what? Another pricing there! is EURO79.95 (Approx. RM327) Wow! Speaking of the power of SALES!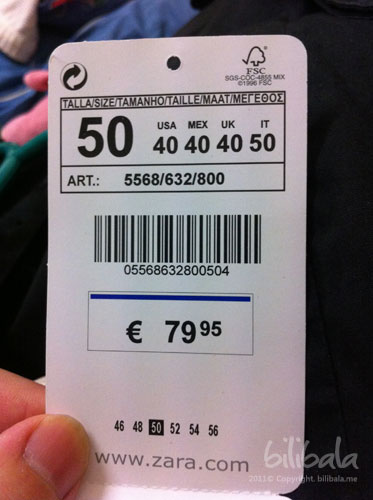 Well, this is really a good time to get cheap and discounted branded stuff if you asked me judging from the above price cutting from EURO 79.95 > EURO 59.95 > RM459 > RM399 > RM279. Gee… I just wonder what is being the cost price of a branded stuff like LV? Maybe is just RM500 for a normally priced RM2000 bag? Who knows…..