Transformers Dark of the Moon Goodies!
Read Time:
2 Minute, 37 Second
A very happy day for me as i have received more Transformers: Dark of the Moon goodies and i really must share this out with fellow Transformers fan (yes! you!). What goodies I have this time? Well, this time around, NOT toys definitely but something worth to keep as well if you are a Transformers fan. For starter, here's an exclusive Sentinel Prime bookmark! Well, getting excited and wanted to know more how i get this? Read on!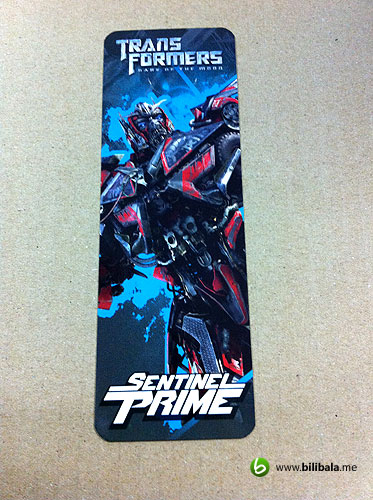 This what actually came in this morning with nice packaging and couriered over from the sender. You might be interested in knowing what's inside.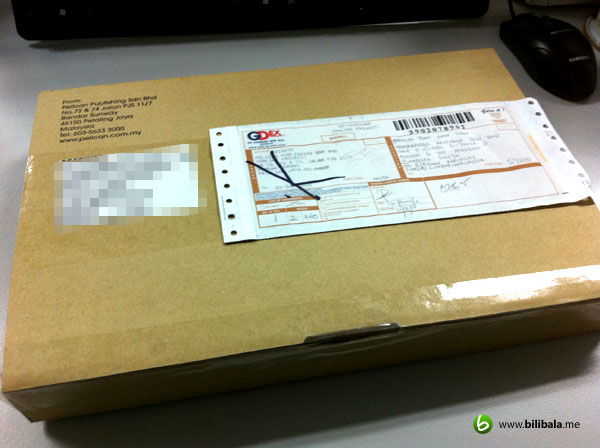 Well, here you go! All the Transformers: Dark of the Moon comics and the novel as well! The fact is, i only bought the 3 graphic novels and the novel is actually a COMPLIMENTARY gift! To good to be true? There's more surprises to come…
Before moving forward, let me briefly explain the 3 graphic novels that i have bought: 2 being the prequels to the Dark of the Movie – Foundation & Rising Storm (which bridges the storyline between Revenge of the Fallen and Dark of the Moon) while the 3rd one is the Dark of the Moon movie adaptation (YES! Spoiler for those movie goers :p unless you keep it wrapped until you have finished watching the movie next week).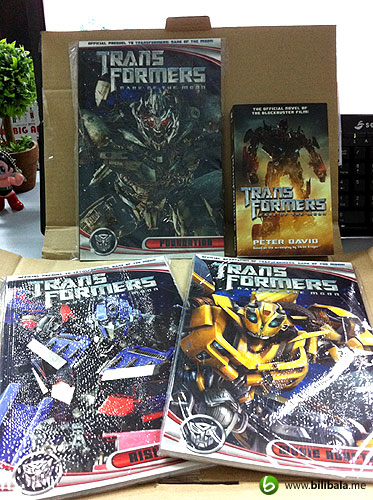 More than books, there are also 3 complimentary POSTERS as well with different characters! Wow… This is definitely a must have exclusive collections for Transformers fan like me. And of course, the bookmark (the 1st picture above) is actually one of the gift as well.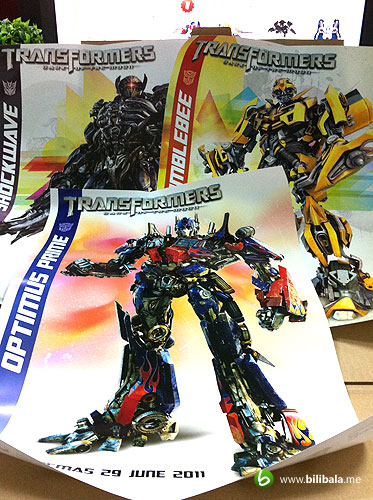 TELL ME! Where you get these goodies?!
Excited? Well, thanks to Pelican Publisher (which is the authorised Malaysia publisher for the above books mentioned). You just need to purchase all 3 graphic novels online from their website (click here) and you get the bookmarks, the novel and the 3 posters FOR FREE! And the best thing yet, if your purchase is over RM50, you got FREE SHIPPING to West Malaysia (and RM70 for East Malaysia and SGD 50.00 for Singapore) as well!
That's not all, you will get 20% DISCOUNT off the books when buying online! If you asked me, how much i spent buying the goodies here, well, my total is only RM59.76 for all 4 books + posters + bookmark. Great deal really 🙂 By the way, all promo items are while stocks last ya.
If you want to know more, here's an excerpt of the HOT deals which i got. So what are you waiting for? Head over to their website and BUY NOW!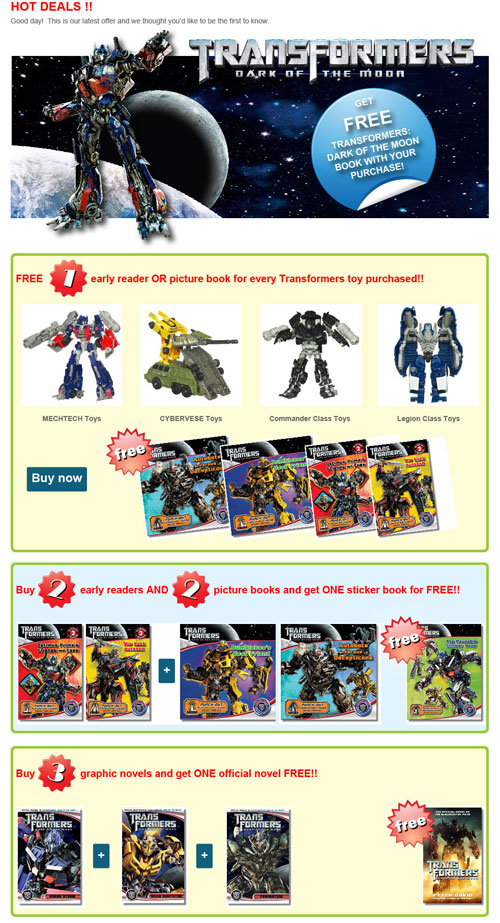 Last but not least
I do sounded like a salesman but i am just too happy to share out the good "poison" with you all. :p Lol… As what has been always said, Sharing is caring 🙂 Anyhow, all the while i wanted to grab those comics from the local bookstore, but when i found out this 20% discount deal, i guess is really a bliss for me to buy it online from Pelican (and what's more, the surprise exclusive gifts as well!) 🙂
Well, until then, enjoy hunting and hauling!