My Dark of the Moon Hauls!
Read Time:
1 Minute, 27 Second
Well, it has been a very busy weekend for me in conjunction with 3 events going around: the Dark of the Moon toys launching in Saturday morning; helping friends moving house the whole day of Saturday and my big day (birthday) on Sunday itself. Quite packed up with activities and not really have much time to open any of my new hauls :p Well, just got a bit of spare time shooting pictures of them anyhow and letting you all know what's roughly will be in for review for the next coming weeks or months.
Oh ya, would like to take the opportunity to thank my dearest colleagues (14 of them)  for the birthday hauls below. Is great and privileged having you all as my friends and colleague.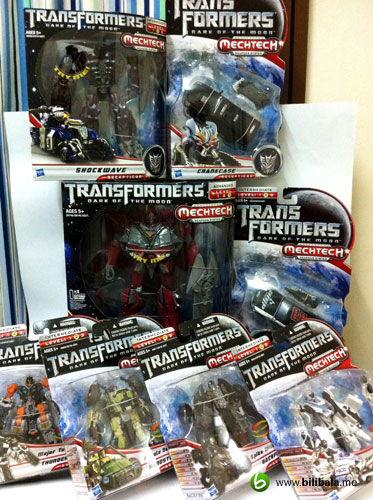 Special thanks for the unexpected birthday present of voyager Ironhide (plus the Korea birthday lunch + mango birthday cake) from my dearest 2 friends: Hero & Caryna. You 2 are the greatest!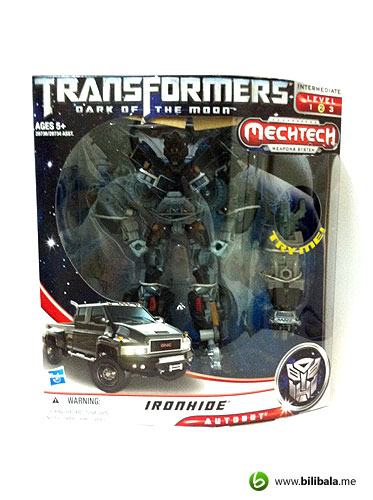 Other than the hauls, here are some exclusive gifts from the morning launching event itself 🙂 1st off, a Dark of the Moon poster (Optimus Version)  + a Decepticon cap.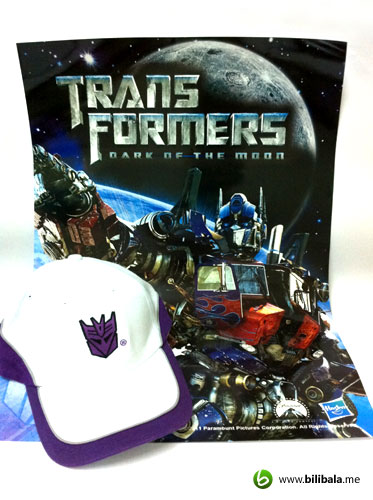 And an extra Hunt for the Decepticons Poster 🙂 Oh ya, there are no character guidebook and car decal given for purchases at retailer shop. Apparently both of the later are exclusives for purchase at Toysrus Malaysia only. Bummer. Anyhow, i got great discount and service for the early purchase at 1Toys at Amcorp mall:) Is always a great pleasure doing business with them!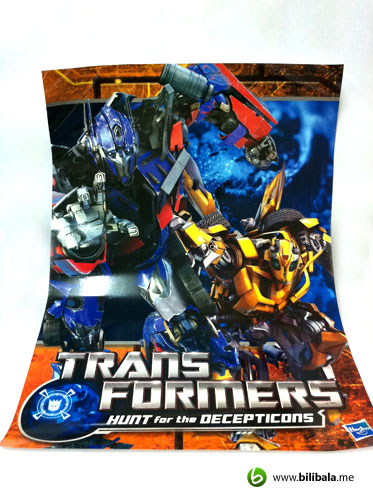 Well, lastly, Bilibala would like to say it again:
THANK YOU!!!
For the great presents: toyssssss + lunch + dinners + laughter + moments!
Until then, be prepared to have more Dark of the Moon toys poison coming your way! 🙂 Signing off.