Jack Sparrow Coming the Revoltech Way!
Ahoy there Pirates of the Caribbean fan! Just get to know that Revoltech is releasing Jack Sparrow in April 2011! Judging for the image below, it seems that the figure comes with quite a few eye popping prop! Anyhow, be sure to grab it soon! 🙂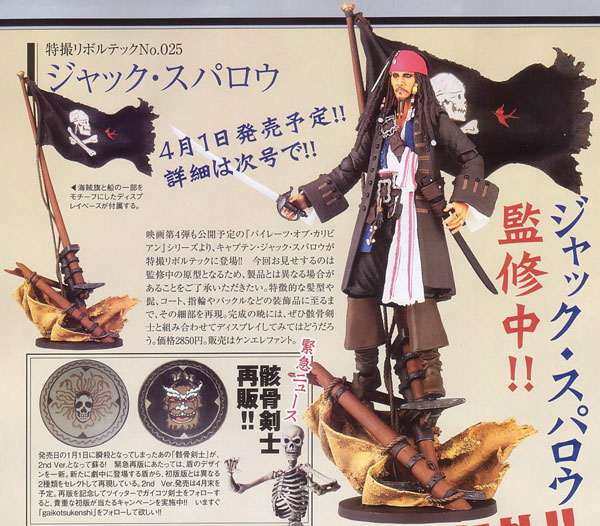 More revoltech in the coming months as well, click here to see more!