Reveal The Shield: Perceptor
Read Time:
5 Minute, 10 Second
Do you still remember there's a size defying microscope Transformer in G1 Transformer cartoon? Well, his name is Perceptor and this time he has evolved into a vehicle instead of a microscope. Guess you will miss that microscope as in G1 with this new evolution of him. Anyhow, for those who are not familiar with G1 Transformers or with the cartoon, you can dig out more info here. From the website, I get to know that Perceptor is actually a scientist and a jack-of-all trades for the Autobots instead of a fighter robot. Guess that's explain why there's only 1 small cannon on his robot mode :p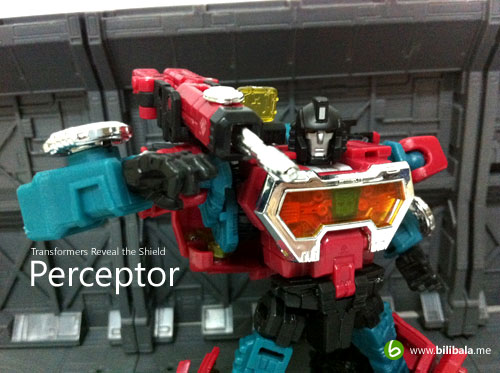 Alternate Mode: "Scientific Expedition" Vehicle
"Where's my microscope?" Guess that's a history to this new Perceptor. This time, he makes a comeback with a modern alternate mode in a half vehicle and half tank with 3 spotlights located on top. You can actually notice that the front portion of the wheel is actually normal tire while the rear portion is actually moving tank threads. Seem like this vehicle is going to be used in rough terrain or even the wilderness since there's the ultra durable tank threads there.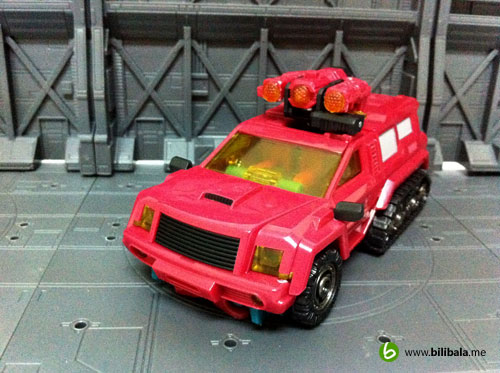 The front of the car does look like a jeep like vehicle which is much like a custom design instead of using actual branded trucks or jeep as a reference mold. You can notice that a lot of yellow transparent plastics are being used here: the windscreen, the headlights and the fog lights.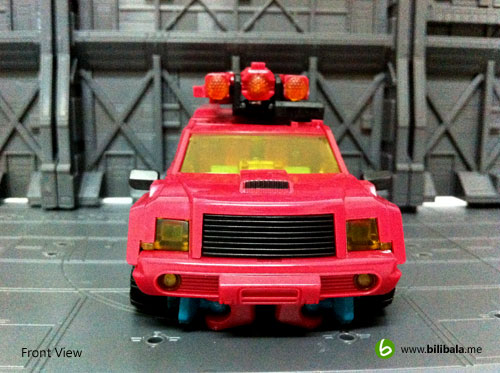 The side profile reveals clearly the front tire + rear thread combination of wheel.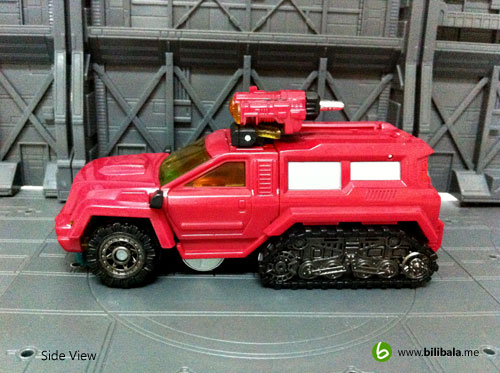 The rear part of the vehicle actually has a plate number of MR51409 which the exact significance is not yet known. It does look like a date for something though. Maybe the birth date of a Transformer toys designer again? Figures. Anyhow, the rear door can actually flip upwards for transformation purpose. 🙂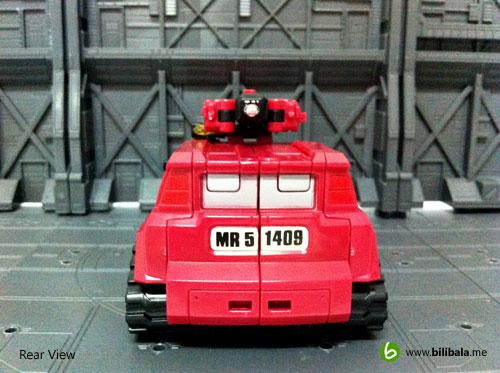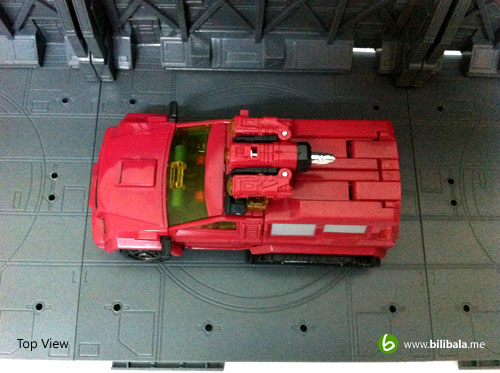 Robot Mode: The Perceptor
Okay, my very personal 1st impression on this guy: i don't like the color. I know the color is very G1 accurate and the overall robot does have some significances over the G1 Perceptor. But, to me, i dont like the mixture of dull green with the dull red and a bit of yellow on and off. It does make the entire robot look like being poisoned. This is purely personal preference actually and to the fact that i seldom like G1 robots (except for Optimus Prime and Rodimus). But for G1 lovers, i guess this Perceptor does breath a new air to them.
Another point to note here is the chrome parts being used for this Perceptor. It is really a very rare and unusual case that Hasbro having the more cost expensive chrome on their toys and this Perceptor does make it to the benchmark. Shiny chrome parts like the "disc" like thinggy on both of his arms, the chest plate and the shoulder cannon.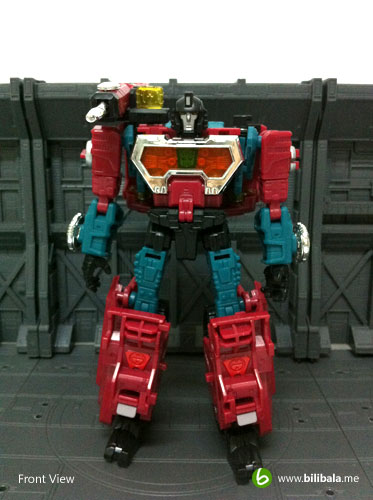 The overall articulations for him is quite standard. Proportion and weight distribution wise, it is not bad as you can pose or stand him easily.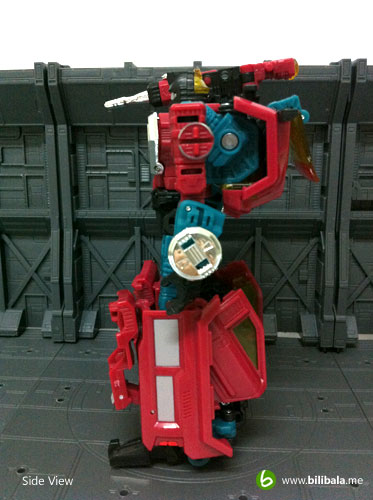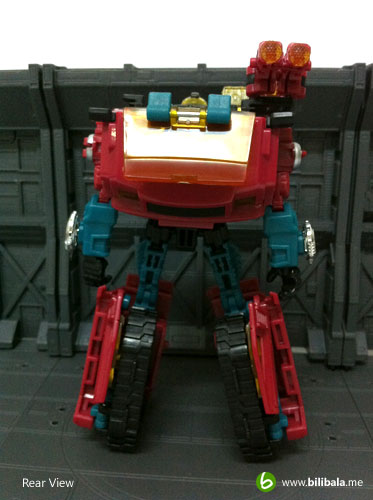 A close up on his head piece. Notice that there's the viewfinder (for the cannon) in yellow transparent plastic and his eyes are painted in yellow color as well.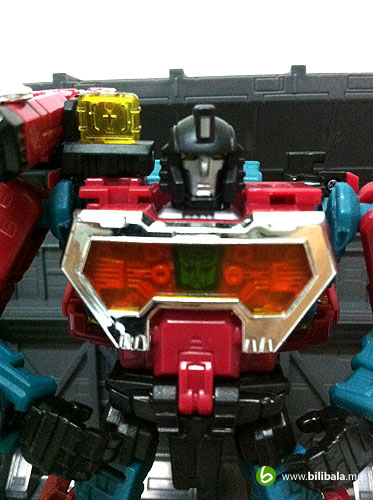 A sample pose. He actually can be posed with his right hand holding his shoulder cannon. But instead, i posed him this way which i like more 🙂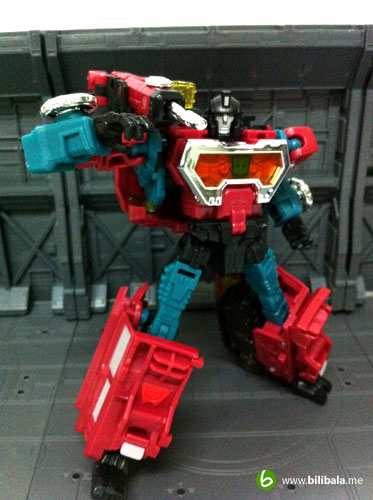 Roll out and Transform!
The transformation is quite intermediate. However, it is quite complicated if you follow the official instruction to do the 1st transformation. Certain steps can be done first instead of following the misleading or confusing manual. And there's one thing i particularly dislike about this transformation of his is there are bunch of pegs to be pegged in and there's some particular pegs which need effort in pegging them or even pegged loosely (e.g. the back portion which i will emphasize in the "Things i dont like" section below). It does spoil the fun of transforming it anyhow. My advise of transforming him easily is NOT to follow the official manual and just Youtube it online for a more simple and more direct transformation instruction. In case you ask which video i followed, this is video that i followed instead which really ease out my hours of transforming him back and forth.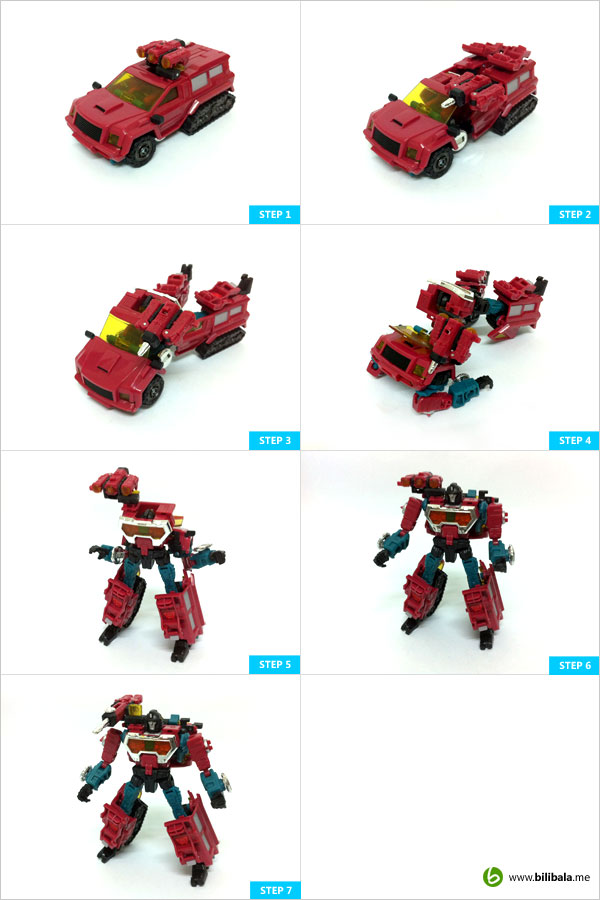 Show Me Whatcha Got!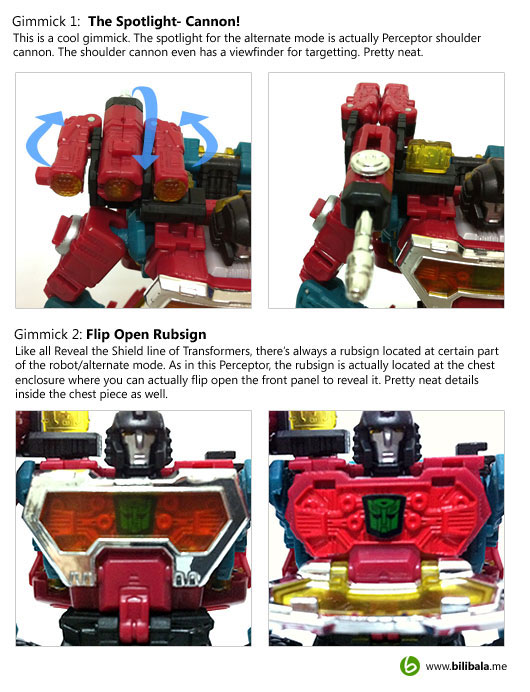 Things I don't like….
Okay, there's 2 points that i don't like about this Perceptor which also can serve as a tip for you all when "handling" him.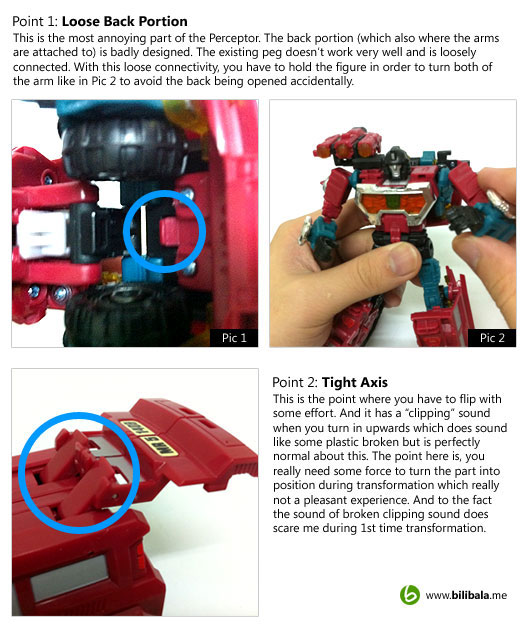 Transformers United Perceptor vs Transformers Reveal the Shield Perceptor
Takara Tomy does come out the United line of Perceptor as well. The different between this 2? Well, like all United, do expect to see more metallic finishes on the same mold of robots. The color looks very nice especially with the metallic red and transparent clear plastic to replace all the yellowish plastic in the Hasbro. But for those chrome lover, you wont see the chromes in the United version unfortunately. Those parts are being replaced with painted silver or unpainted light gray plastic. Moreover, there will be NO rubsign for the United as well.
Pictures sum up all. Pictures credit goes to Alfes2000's blog and you can see more pictures in his blog as well.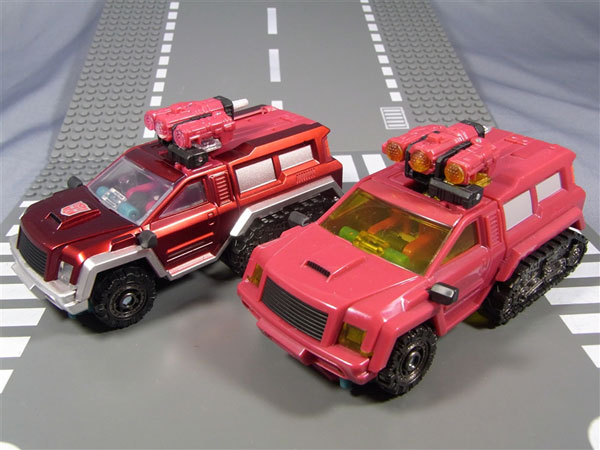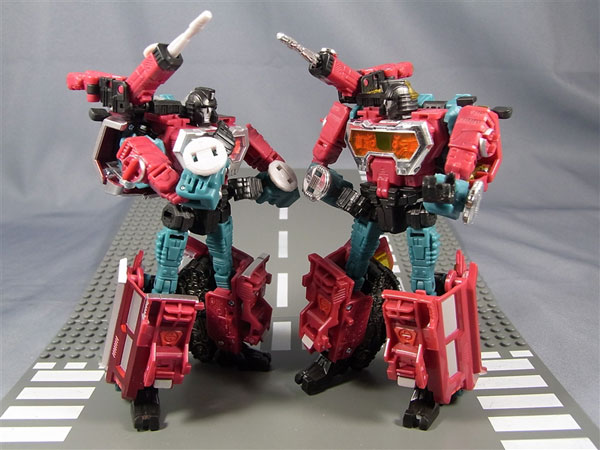 Here's a hidden mode for the Perceptor : the Microscope mode. It is not an official mode anyhow and it is more to a custom transformation by fellow Transformers fans. Well, you can always try to transform him this way as it does add some values to your Perceptor again 🙂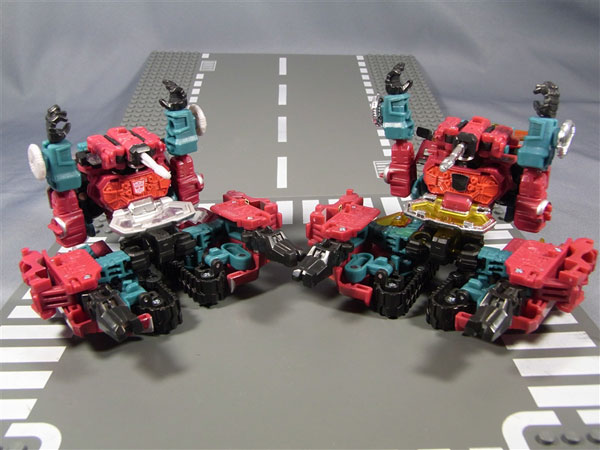 Conclusion
Personally, i don't much like this robot for those points that i have mentioned above. The reason of getting it maybe due to the unique alternate mode of blending a normal truck with a tank thread. But for those G1 lovers, I am sure you all will like it as the color combination and the robot mode does resemblance some of the G1 features. And if you are really into more details and better metallic color, United Perceptor will always be your smarter preference. Well, i guess that wrap with my sharing with my own PCR (Personal Collection Rating) of 6.5/10.