Official Transformers: Dark of the Moon Toys Pictures!
Read Time:
5 Minute, 38 Second
LATEST Update: Check out my latest review on the Transformers: Dark of the Moon toys here!

FINALLY…. yes, finally official pictures from Hasbro on the Transformers: Dark of the Moon toys! This is going to be a real poison photos to those Transformers movies toys collector like myself. Take a deep breath and read on!
I got all the sources of info from my favorite Transformers site: tformers.com and basically all the images posted below are from them. If you like to read the full and original info, you can always see this link.
Anyhow, i will do a compilation here as what i have done on my previous post about Transformers: Dark of the Moon toys (here and here).
About Transformers:Dark of the Moon MechTech Toys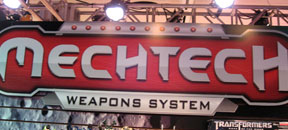 Before we moved on, just like to share what i know about all these new comings. Basically, Hasbro is going to brand their new line of  Transformers: Dark of the Moon toys with the name "MechTech". MechTech is a new term being used and what is so special about this is, every MechTech Transformers will come with a unique converting MechTech weapon which is interchangeable with other MechTech figures as well. It can also be connected with each other or to the Transformers to serve something like a "Power-up" booster to them. So, to put in a nutshell, you will see BIGGER weapon and will definitely identify their MechTech weapon for the pictures post below.
The Pricing?
In addition, Hasbro has also announced their official pricings for all the classes of MechTech (Original source: here) which are as follow:
MECHTECH
Ultimate Optimus Prime – USD $79.99 (approx. RM 245) – RM369.90
Leader – USD $39.99 (approx. RM122) – RM229.90
Voyager – USD $19.99 (approx. RM61) – RM119.90
Deluxe – USD $11.99 (approx. RM36.80) – RM59.90
Okay, that's just a direct convertion from USD to RM, the actual pricing for Malaysia Hasbro has not yet been revealed yet. But judging from the price above, i found it weird that all the pricing has dropped compared to the price currently. For example, the Deluxe class currently selling here is RM59.90, but now is only RM36.80. Hmm.. I wonder how much different for the actual price when it comes to Malaysia. Let's just keep our finger crossed and hope that the price is at least same or minor different as compared to the USD prices.
Update: With the official launching of the DOTM last week,  the official pricing for them are more clearer now. All pricing have been updated above to reflect the actual price as selling in Malaysia market. More pricing info here.
The MechTech Line up!
Is time for poison pictures! Here you go!
First off, we have the LEADER class Bumblebee. Quite a bit different mold as compared to the current leader class Battle Ops Bumblebee. This time, he looks meaner, more weapons and more LEDs!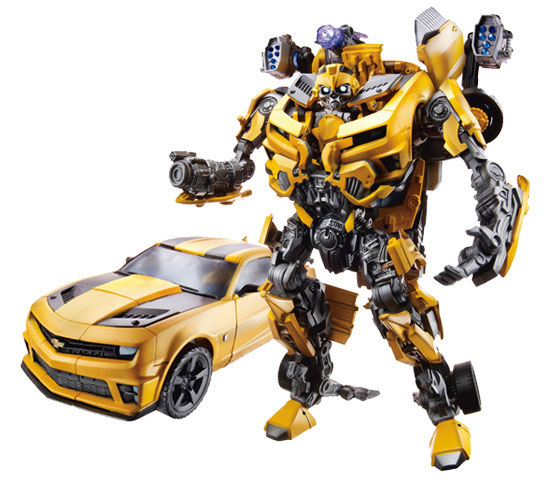 The Leader class IronHide looks like using back the old mold but with enhanced MechTech cannon on the left arm.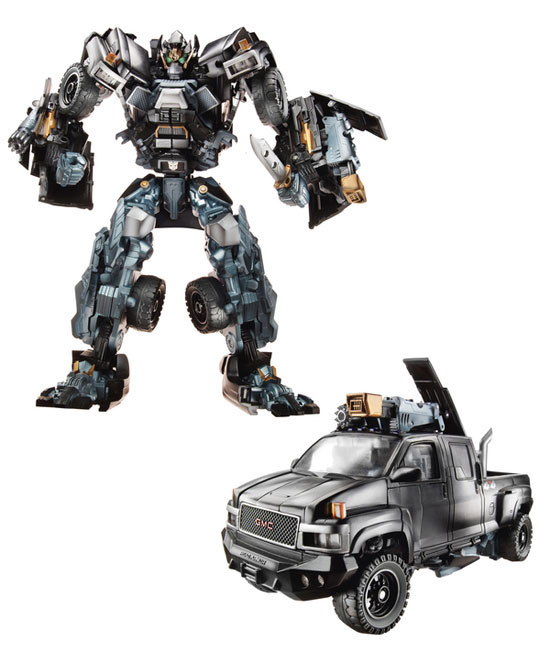 Look at the size of the MechTech Cannon that this Deluxe BumbleBee has. And his alternate mode has cool front skirting and BIGGER spoiler now. COOL!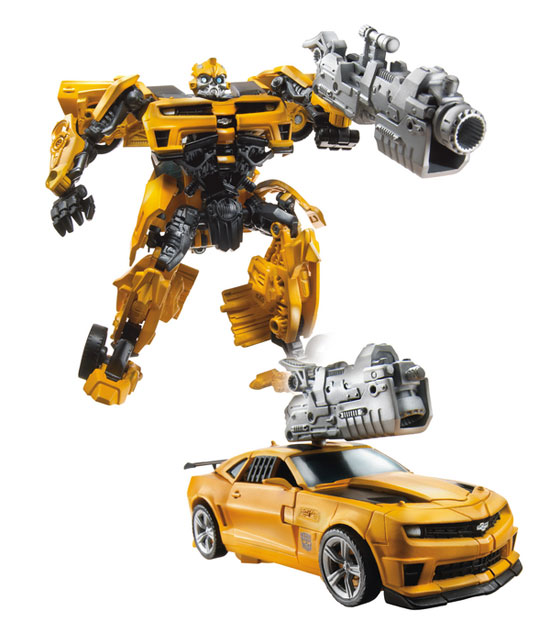 A new Decepticon by the name of CrankCase which has a look of a giant stag beetle.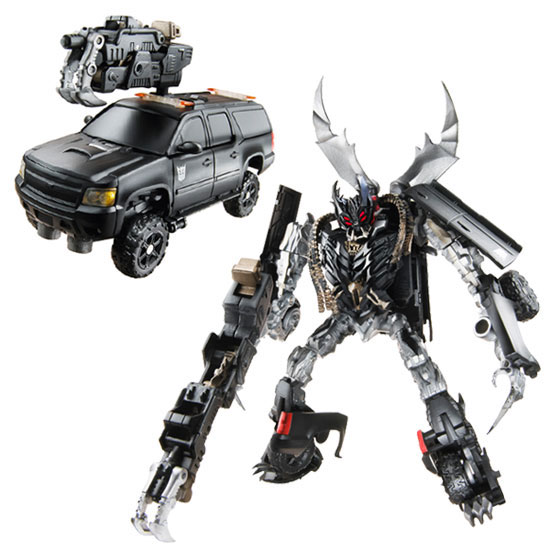 Couldn't make out whether an Autobot or Decepticon. Roadbuster is his name and he is new to the family. A nice Nascar type of alternate mode.
[Update]: Read about my review on Roadbuster here.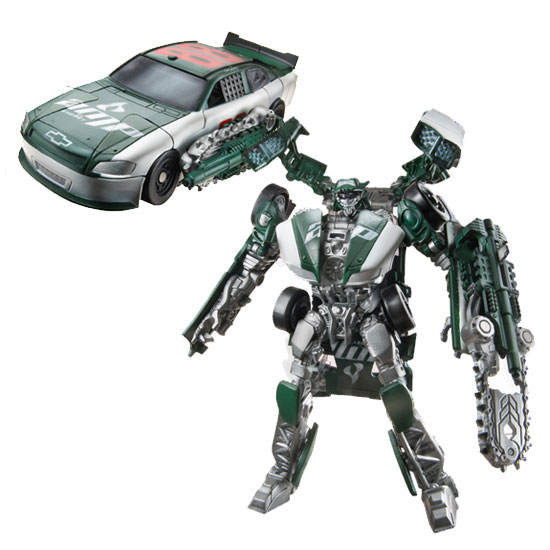 MechTech powered black Skids. He seems like wearing sun shade for some reasons.
See the cool chest plate with a metallic autobot insignia there? That's something you wont see in the current green colored skids.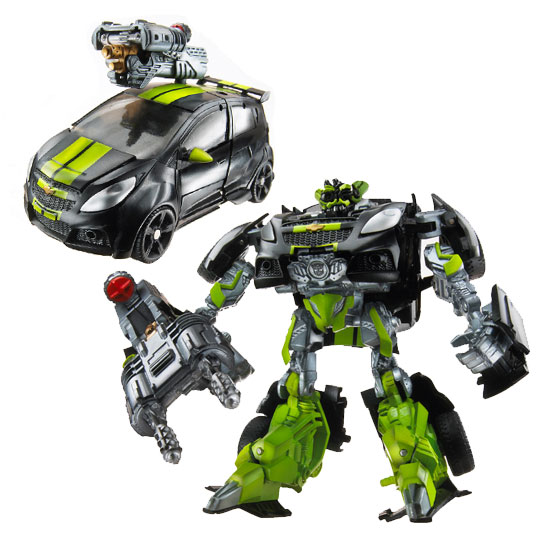 Another must have Nascar Transformers. Look at all those goodies MechTech he has.
[Update]: Read about my review on Topspin here.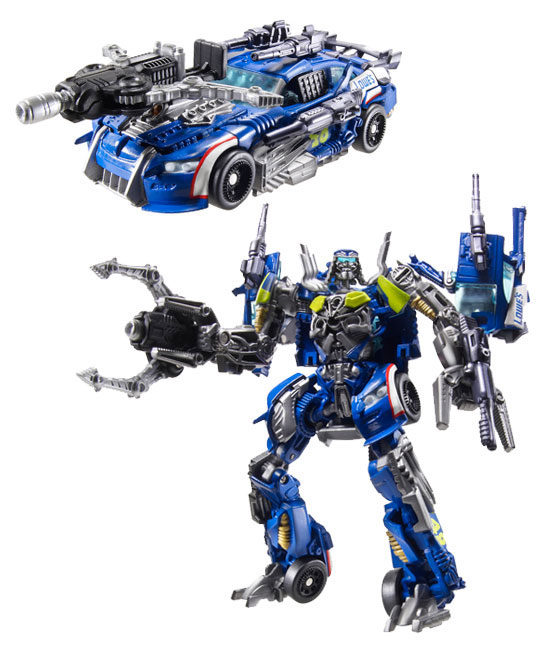 Wow. This is the all new Sentinel Prime with a Firetruck alternate mode. He does remind me of a character in the Warcraft Dota game: Notrom, The Silencer. Hmm..
[Update]: Read about my review on Sentinel Prime here.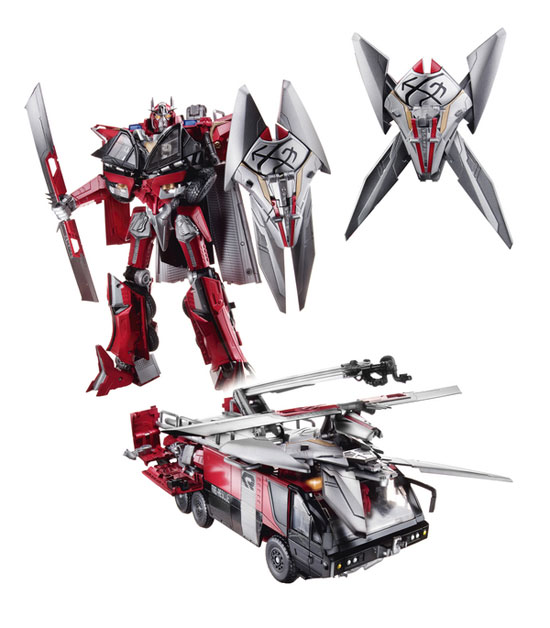 Here's another MechTech powered Ironhide in voyager class.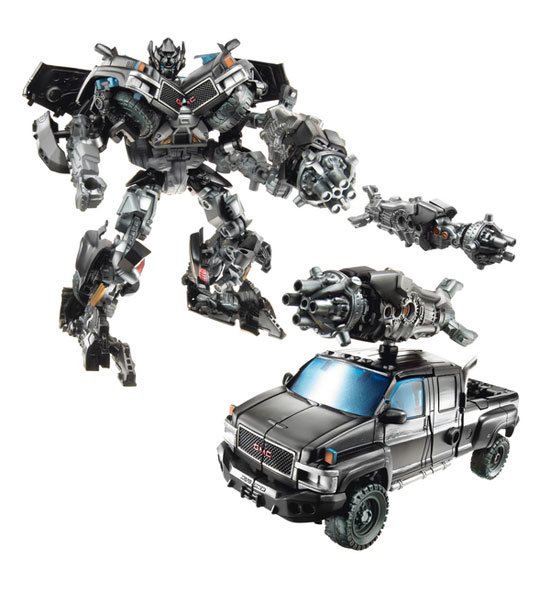 The secretive Megatron in Leader voyager class. Guess it makes it to my wishlist!
[Update]: Read about my review on Megatron here.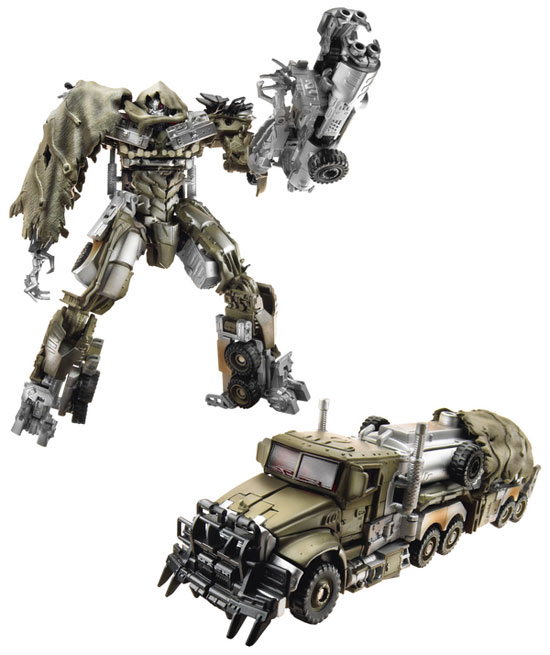 Optimus Prime in Voyager Class. Very much different from the current voyager class Optimus Prime. It is an all new mold and with MechTech Enhanced!
[Update]: Read about my review on voyager Optimus Prime here.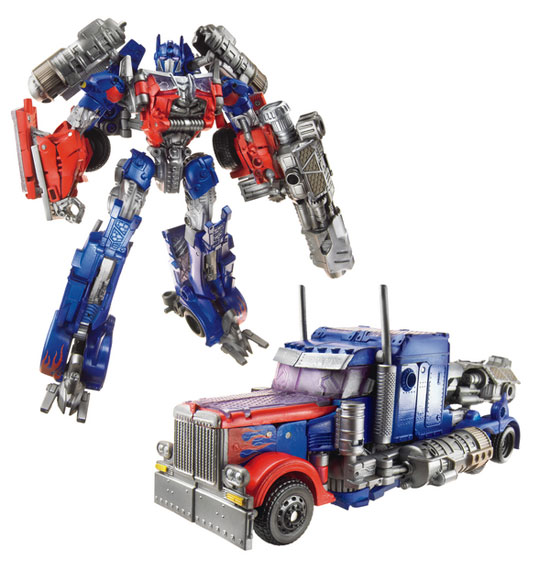 MechTech enhanced Ratchet in Deluxe class. I noticed that the cool MechTech he has is actually a saw blade and when converted, is a cannon! Cool! A 2-in-1 weapon!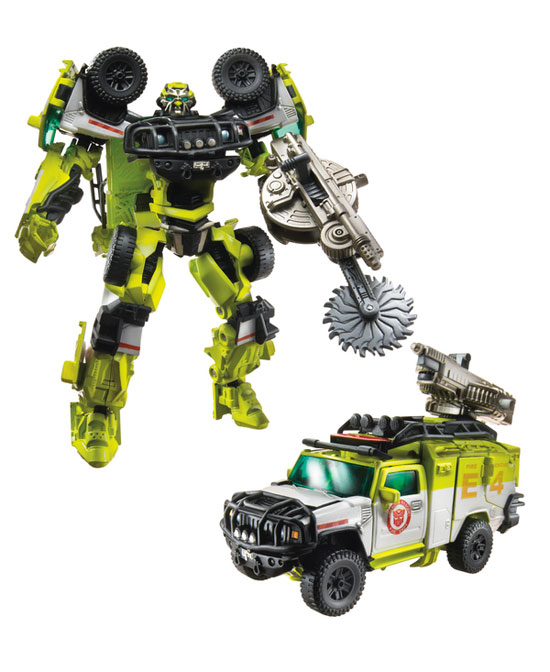 Another new Autobot by the name SkyHammer. Finally something NOT a car for Autobot. This gunship shares some similaritities with the Tomahawk i have.
[Update]: Read about my review on Voyager Skyhammer here.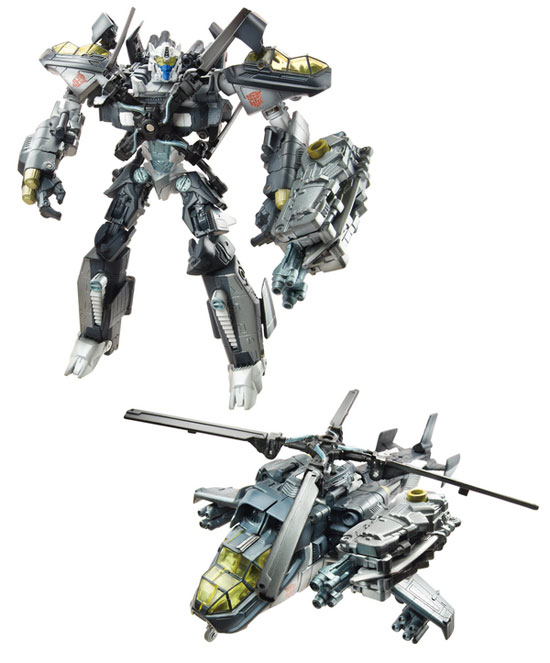 And of course, the most awaited Robot in Mech Suit: the ULTIMATE Optimus Prime with trailer! This is definitely on top of my wishlist!
[Update]: Read about my review on Ultimate Optimus Prime here.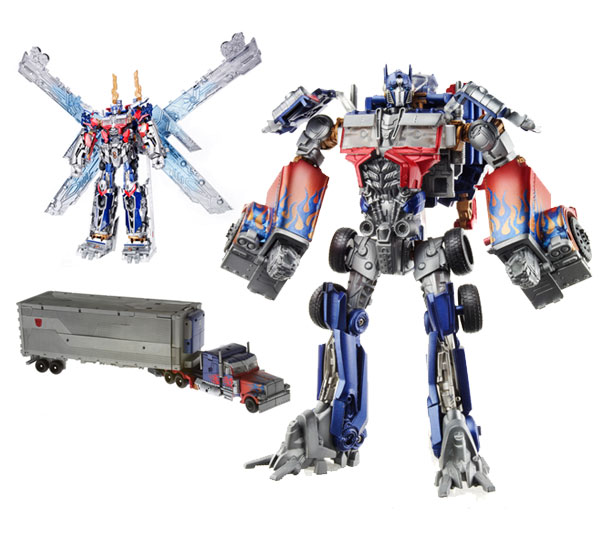 Below is another form of "Wings" he has as compared to the "Butterfly" wing above which looks more cooler.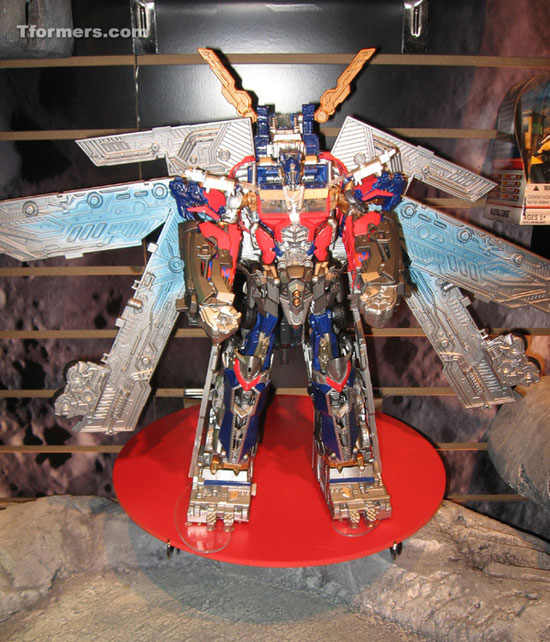 Well, that would be all for the official lineup pictures. If you are still thirst for more pictures on Transformers: Dark of the Moon MechTech, you can always visit coverage on MechTech at the Toy Fair 2010 here from Tformers.com.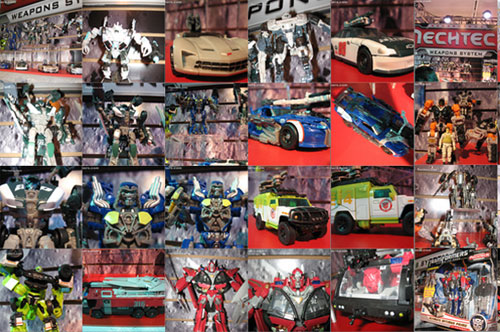 Another 3 months and i guess i have to start saving now 🙂 Until then.
LATEST Update: Be sure to check out all my postings on the Transformers: Dark of the Moon toys here!