Nanoblock Display @ Isetan KLCC
Read Time:
2 Minute, 52 Second
I think most of you are familiar with "Lego" definitely. Trying to think back, Lego was really my first toy ever. I still remembered that Lego toys used to be very cheap in my childhood days (when i was 5 years old that time) and i eventually got them for FREE as well. Why FREE? As my memory recalled, some of them were given as a gift with a tin of Nesplay milk powder purchased. Well, my father used to be a warehouse manager that time and he kept track on all the "goodies", especially those extra free gift, a.k.a FREE Lego sets. He normally passed those extra one to us to play on and that was how i got those Lego sets for FREE. Anyhow, i am not sharing on Lego today (as i have already skip collecting Lego for long time). Instead, just want to share an interesting sighting of Nanoblock display that i come across in Isetan at KLCC, Malaysia.
Nanoblock? Some of you might hear it before, some of you might not. Try to think of it as a smaller, Japanese version of Lego. I wont really want to call it as a KO version (like those China branded which you can see in the market) as Nanoblock has its own distinguish characteristic over Lego, i.e. being super pioneered MINI sized for building blocks. How much smaller, you might wonder. Well, it is actually twice as smaller as Lego sets or even smaller. However, despite being small, the fun of building with it still as involving as the bigger Lego. And of course, Nanoblock is used to build some other stuffs that Lego doesn't have (or might have) like animals, objects (musical instrument) and even popular landmark (like what being shown as follows).
If you are interested in learning more about the Nanoblock, here's the official site (in Japanese) to start with.
There are actually 6 sets in the popular landmark series which you can see as below.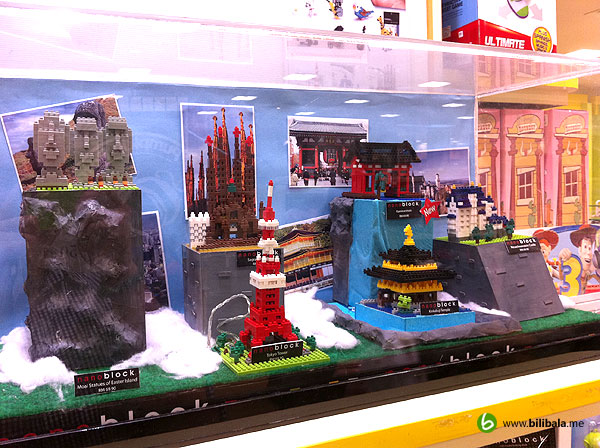 A smaller version of Tokyo tower. Cute.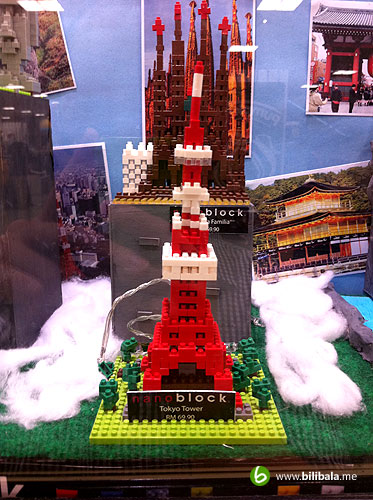 Kinkakuji Temple, a Zen buddhist temple in Kyoto, Japan.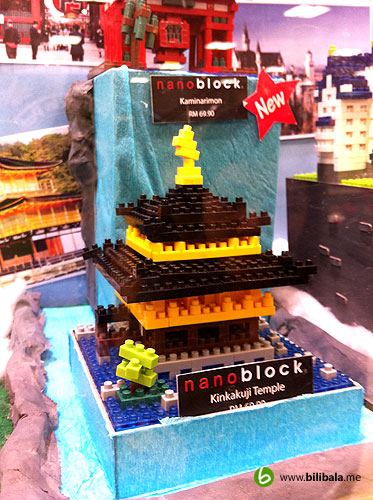 You can see the Kaminarimon (which is known as "Thunder Gate") which is a tourist spot in Asakusa, Tokyo. Other being non-oriental landmark, you can see the Neuschwanstein castle which is a 19th century Revival Palace located in Germany.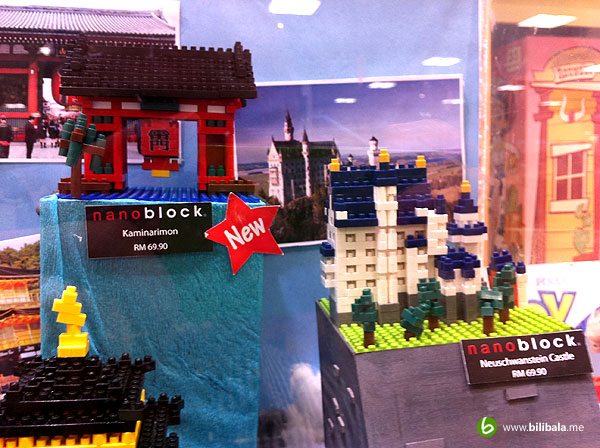 Here's the miniature moai and ahu from Easter Island built in Nanoblock.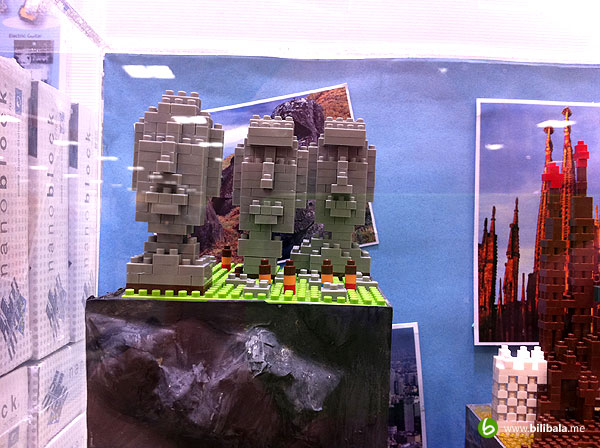 The famous Roman Catholic church in Barcelona, Spain: Sagrada Familia.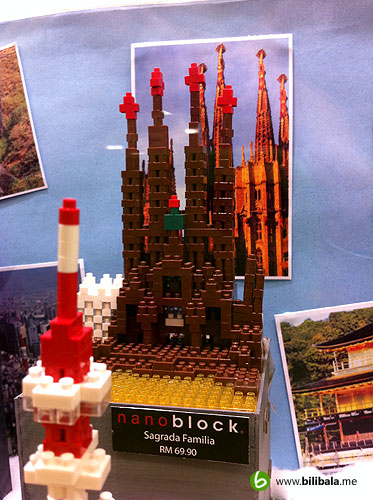 The price for them isn't as hefty as a Lego set. For all these popular landmark series, it only cost RM69.90 (approx. USD23.40) which i guess is the most expensive sets in Nanoblocks. The rest of the collection sets like animals and objects will cost lesser between RM39.90 and RM49.90. Here are some of other collections selling in Isetan, KLCC. Well, pretty much affordable, i might say 🙂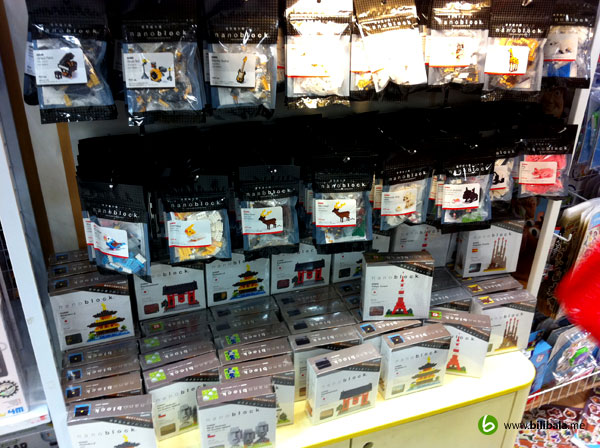 Anyhow, i didn't manage to get one to play with actually. Might be sometime in the future when i have the sudden mood to turn back to playing Lego/Nanoblock. And of course, my main focus now is still the engineering behind Transformers toys. Yeah!
Till then, if you are interested in getting one, head on to your nearest toy shop or even Isetan, KLCC. Oh ya, i forgot to mention, i like the Nanoblock version of the Panda and the grand piano. They are very cute,  believe me. 😉