Read Time:
1 Minute, 4 Second
Thank you all for the donation! This campaign is officially ended!
However, if you still want to buy the Google Android Non Scale Pre-Painted Vinyl Mini Collectibles Series 02, you still can click here.

Previous Post:
Do you like the Google Android mascot? Feel like owning one and in the meantime doing a good cause for donating to the unfortunates from the Japan earthquake?
With recent earthquake happened in Japan, many have suffered and many have lost their loved one and home. A lot of efforts being carried throughout the globe in helping the unfortunates from the disastrous catastrophe caused. PlayAsia.com has also recently launched a donation campaign as well. Under this campaign, for those purchases (games, toy, etc), they are donating a certain amount for the good cause of helping the unfortunate.
Well, there's a particular thing that might be of interest to everyone who wanted to buy and in the meantime doing for the good cause: Google Android Non Scale Pre-Painted Vinyl Mini Collectible Series 02! For every Google Android toy you bought from PlayAsia.com, they will donate USD4 to the cause. So you can buy your favorites while doing good! 🙂
See the varieties of Google Android in this wave: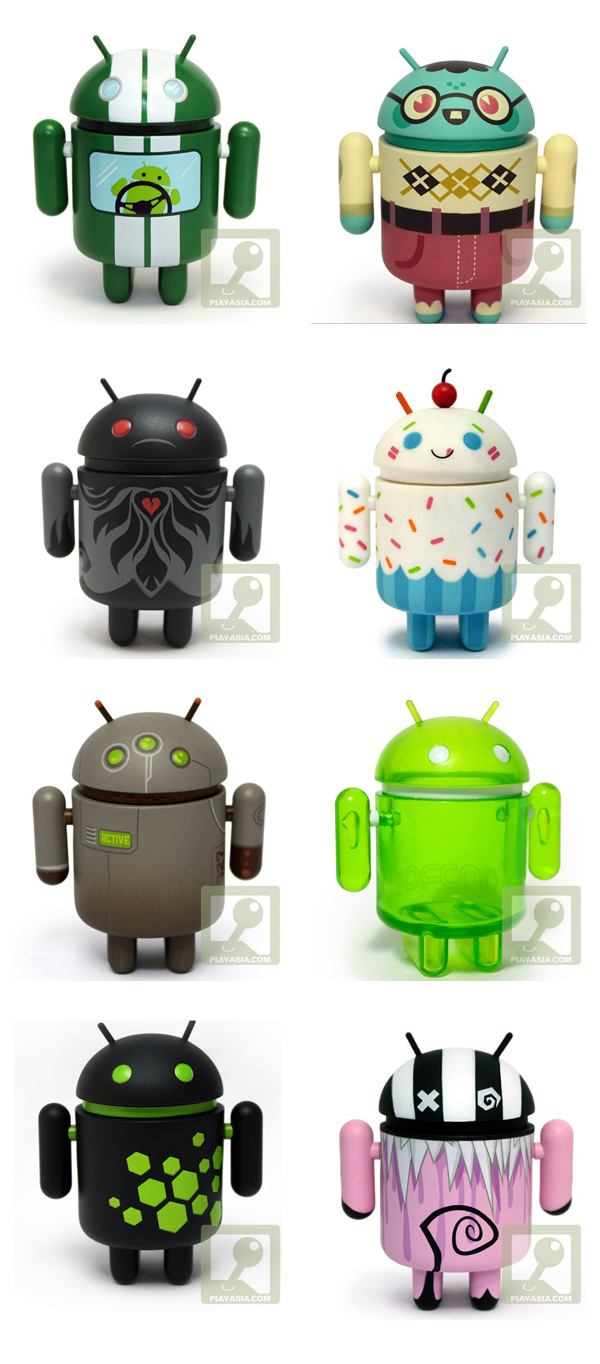 Images are from PlayAsia.com