Guardians of the Bilibala's Desk!
Read Time:
3 Minute, 35 Second
Well well, your guess is right. My desk's guardians are actually my toy collections that is standing guard on my working desk. I have to bring them here to office to accompany me during the long night working. What's more, i can also "interact" with them when i have a brain stuck or even my creativity drained. By transforming them, it somehow helps me to relieve the stress and brain tiredness i have. Moreover, it is always very cool to see them standing around which make me feel like working at home. Hahaha, but the actual fact is: I don't have much space in my bedroom to display them and to keep them from those pesky dust.
Well, let's take a peek of what i have currently on my desk.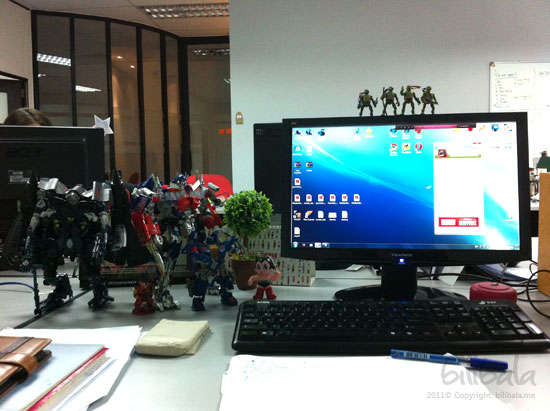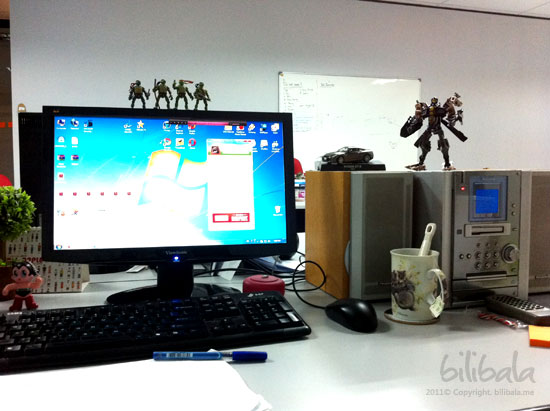 I normally do a routine 2-3 weeks changing of toys on my desk just to keep my environment new (at least for my personal working environment that is)
Currently the biggest size toys are these 2: The Buster Prime and the Jetfire which i have yet to do review on both of them. And you can also notice some of the small minions around them. There, let me introduce you to my family here: From the left, Jetfire , Mr. Goku (San Go Ku from the comic Dragon ball Z) , Buster Prime , Dark Mount (being the robot which is holding a fork like weapon spear), Mr. Tree (ah… something green to keep my tired eyes relax and keep the eye astigmatism away and the Astro boy.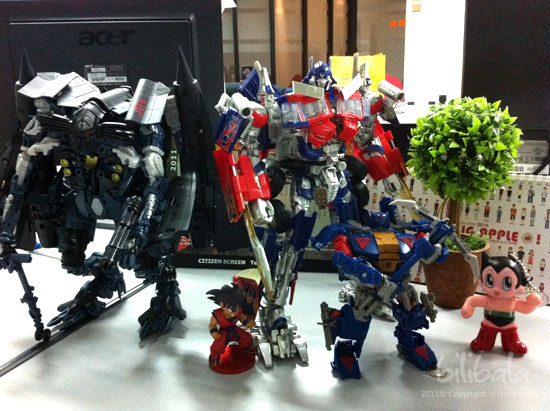 This is the hand painted San GoKu figure from Dragon Ballz . I remembered i got him for FREE (with a purchase of RM150 and above for animes)  during an anime exhibition sometime back in 2009 in Seremban. Although is a free toy, the coloring and details really not that bad. Unfortunately, there is only 1 articulated point (the head)  for it which you can't really do any posing for him at all.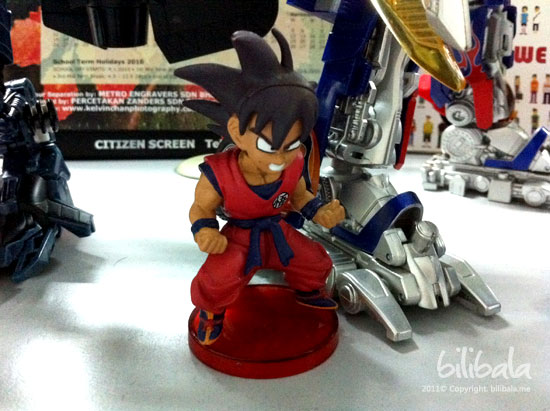 Now, this is a CLASSIC toy. This is the original design of Astro boy from Osamu Tezuka. It is actually a mirror "stick-on" prop for the car but i put on my desk instead. I got it for FREE on the same day i got the San Goku through donating to a charity booth there. Cute.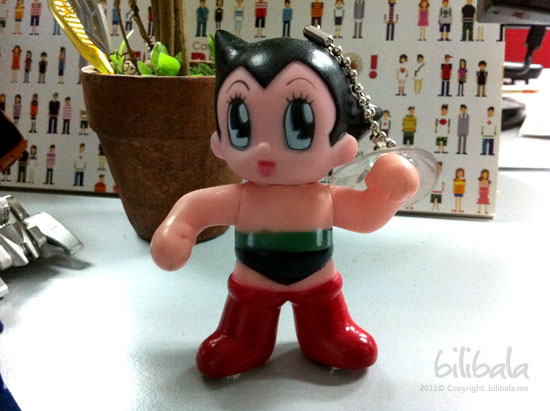 There's my Jetfire in robot form. Don't really want to transform him into the Lockheed SR-71 Blackbird alternate mode coz the size for that plane is HUGE and LONG.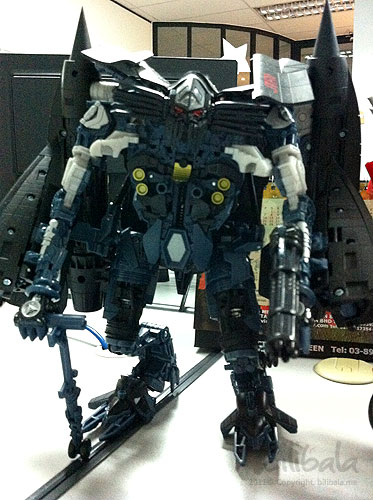 My favorite robot of all time, the Buster Prime from Transformers Revenge of the Fallen movie. Why called it Buster Prime instead of Optimus Prime? Well, reason being, this is a repainted version by Takara Tomy on the earlier Optimus Prime toy and instead of calling him  the Repainted version of Optimus Prime, they call it based on one of the gimmick the repainted Optimus Prime has: the Combiner Buster Cannon. There you go with the name Buster Prime.
Both Jetfire and Buster Prime can be combined to become the Super-charged Optimus Prime which appears in the ending of the Revenge of the Fallen movie. Yes, it is a very interesting combination and the size for the 2 leader class to combine together is massive.
Anyhow, i haven't done any review on both of them yet, will definitely share out the review soon for them. 🙂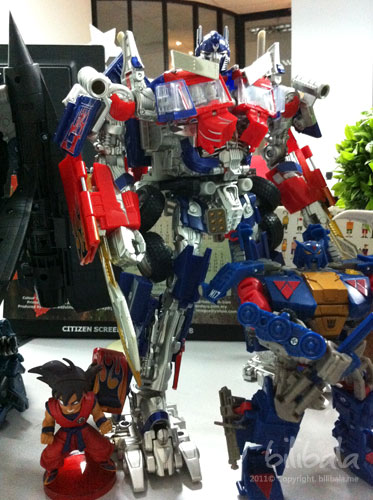 There, on top of my LCD monitor stand firmly the 4 Teenage Mutant Ninja Turtles miniature toy. Meet the turtles! Raphael, Donatello, Michael Angelo and Leonardo. They used to be my childhood craze and heroes. Anyhow, although the toys are small, but they really did a good work in coloring them.
I forgot how much i got them from a toy shop in Berjaya Times Square, but it wasn't very expensive as what i recall. This is truly a classic toy 🙂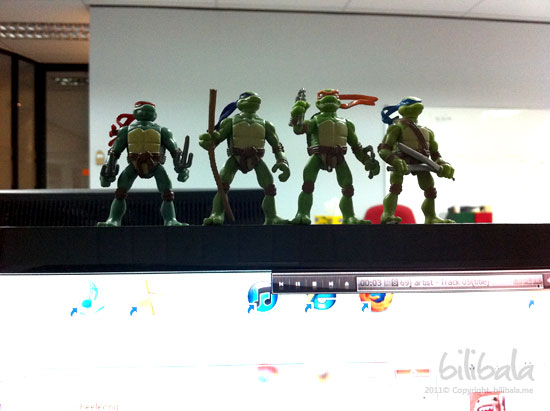 Okay, let's move on to another "part" of my desk where i put my DJ speaker together with the 2 toys. The 1st one being a Bandai Model Nissan GT-R which i got it from a local warehouse sales by Litt Tak and the 2nd one is the Autobot Tomahawk which i reviewed earlier here.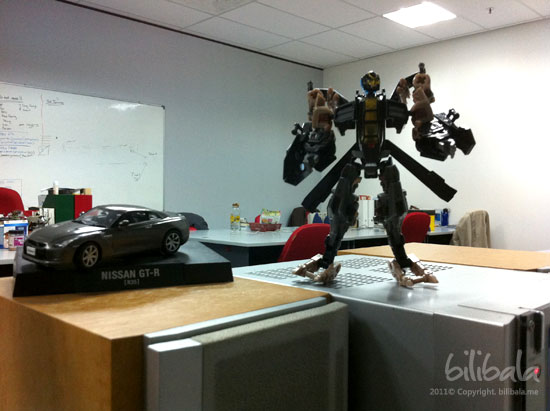 Well, i guess that would be all for the time being until the next routine change of them. 🙂 Adios!