Still remember there used to be a Nike exclusive Transformers who transformed themselves into your daily sport shoe? Well, Takara Tomy has taken their efforts further by coming out a cap inspired Transformers called the Capbots. As what they sounds, they transformed into, well, caps. Just that you wont see the "just do it" signage this time around and instead, they have linked up with the famous apparel company, New Era, for coming out a whole new line of surprises. Of course, the first in line we will always have those leaders in placed: the Optimus Prime (being name as Captimus Prime now) and Megatron (or known as Capticon)!
Captimus Prime, being named using a CAP apparently will be reviewed here today. Read on to find out more what so great about this piece of plastic engineering!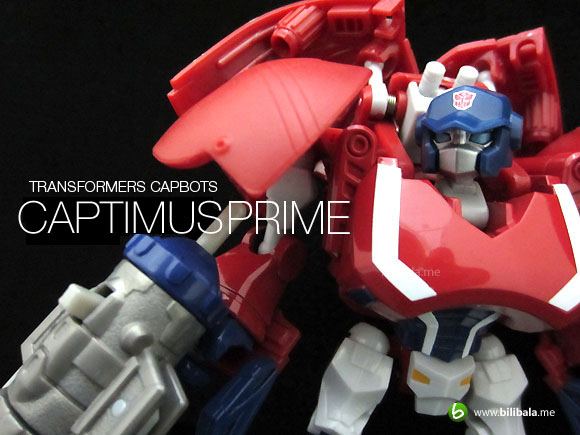 (A) The Packaging
The packaging comes in a full transparent plastic highlighting it's content vividly. Just during the time when i am writing this post, i only realized that i have misplaced the paper insert the other way round (the gimmicks printout as below should be the back of the packaging instead).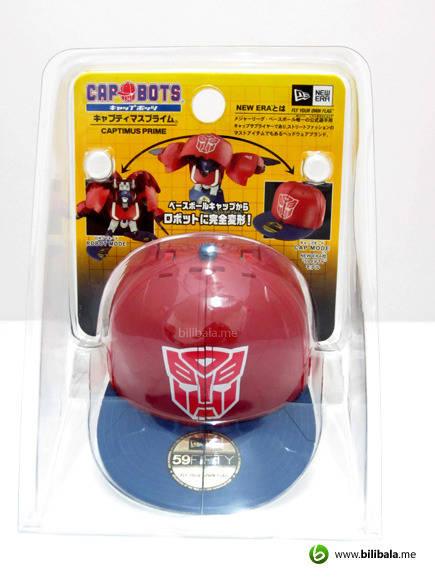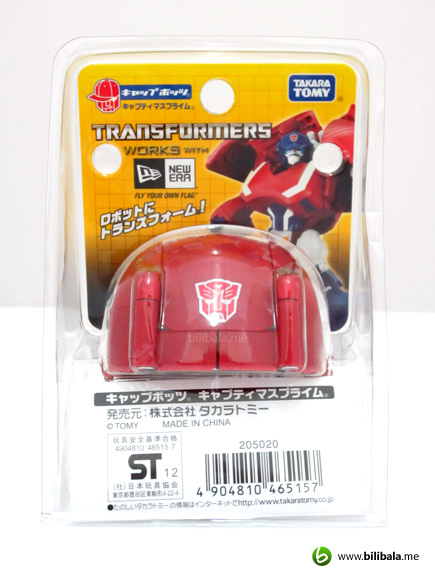 (B) Alternate Mode
Though being a small cap, Captimus Prime is actually quite solidly and tastefully built. Plastic being used is far greater quality than your average deluxes and the whole figure does weight more.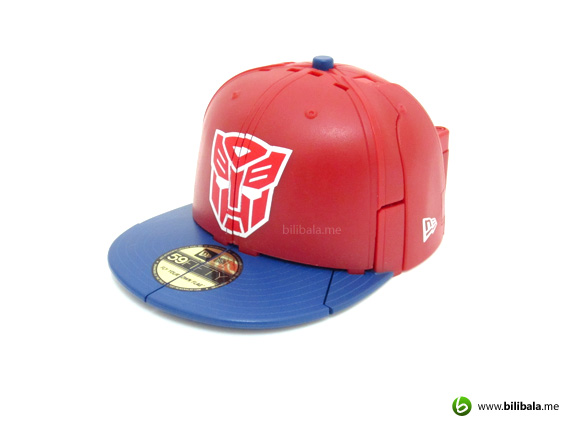 As a direct representation of being Optimus Prime, expect to see the familiar color of red and blue for the cap. I really like the cool and overwhelmingly big Autobot insignia embedded just in front of the cap. There's a big sticker of 59FIFTY being stick on the front part of the cap as well. Well, 59Fifty is actually a model of baseball cap made by New Era company.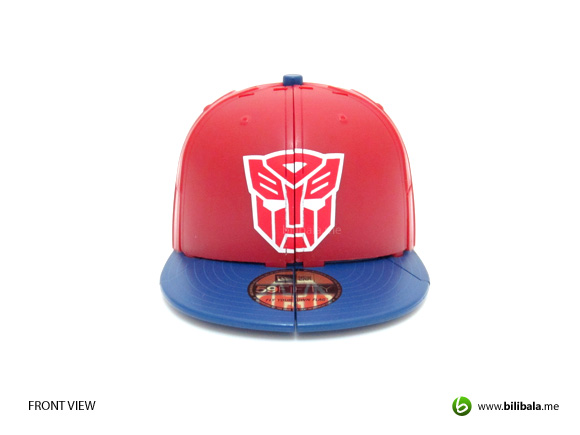 Overall details are quite simple. Nothing much to brag about. From the side, there's another logo which is the New Era logo. There are very less paints in alt mode and most of the color comes from the plastic itself.
Another part which somehow annoyed me is the different parts couldn't hold together as tight as it could. As a result, some big gaps between parts are inevitable.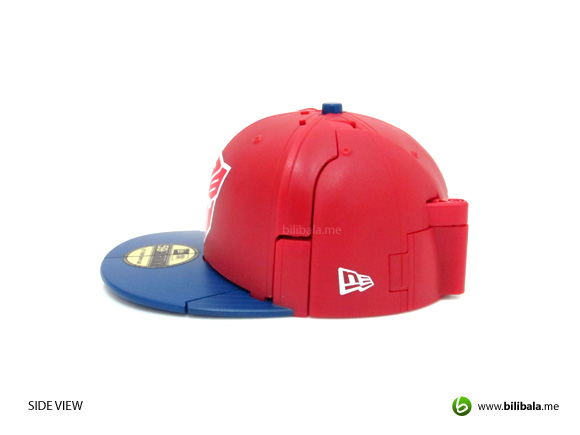 Instead of 1 insignia, you will have a second, but smaller one located at the back of the cap.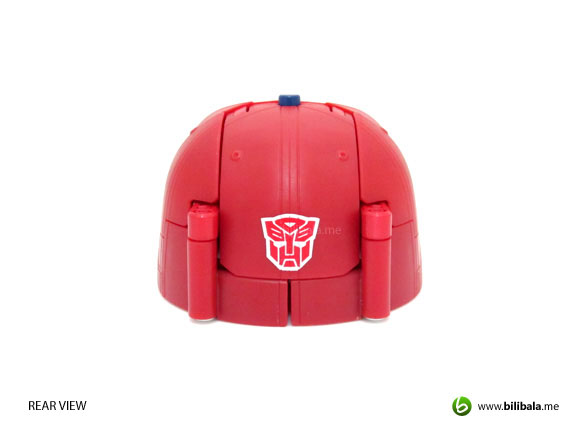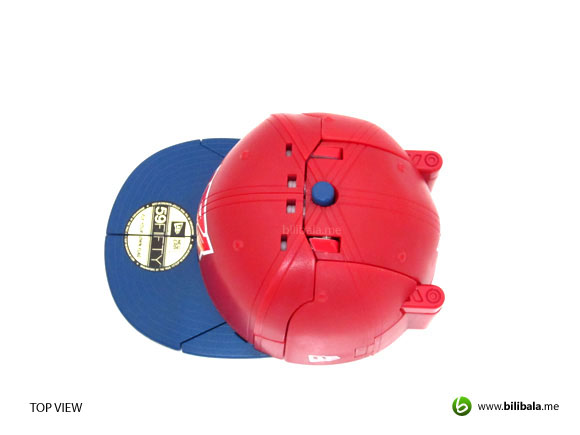 You maybe asking, since he is a cap, can it be worn? Unless you can find a small head to wear it, yes, it can be worn. He is actually wearable by bigger counterparts, such as Fort Max. I don't have a Fort Max for such shot and below image is through a search using Google: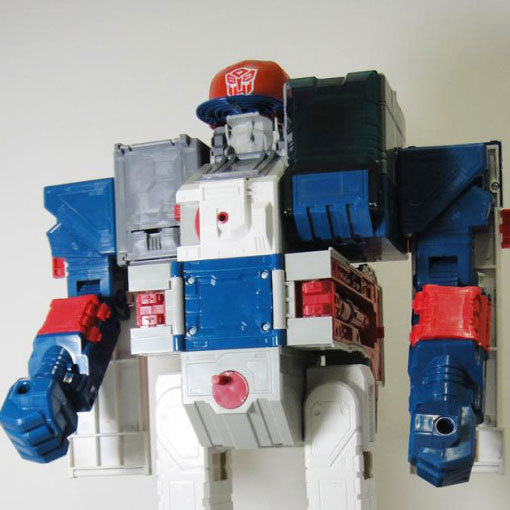 He made such a nice companion to Fort Max.
(C) Robot Mode
Now move on to Captimus Prime. The robot mode has more details and is nicely done overall. There are minimum paintwork here which are the white stripes and minor yellow coloring to highlight the details. What I must say is, though being less paintwork, they are in very high quality and you definitely wont see any paint chips occur.
And in term of design, they have taken a much cartoonish modern approach in coming out the robot mode. I am very much fond of them as compared to those shoe Transformers.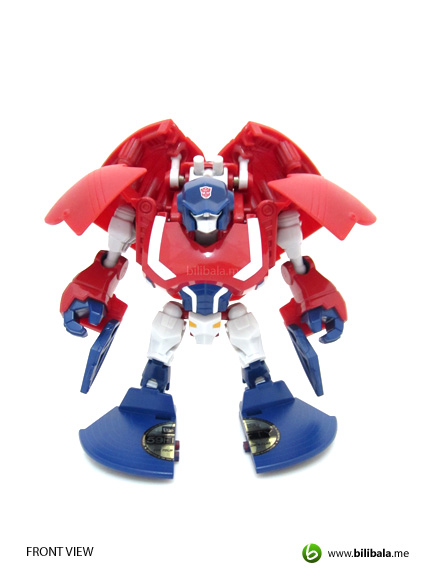 As noticed closely, there's a pair of small cannon sticking out of the back of him. Guess that's his only weapon around.
Sturdy as it seems, thanks to the wide and flat leg he has. There are noticeably no back kibbles.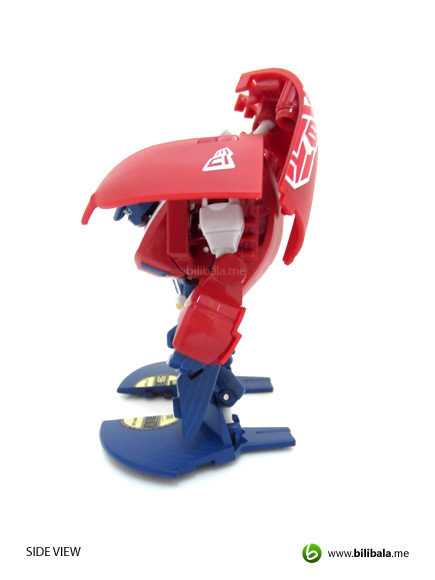 The rear of the robots look much like a big red mushroom. Another thing which worth mentioning is, you will NOT see a single screw in this Captimus Prime. How they hold things up together is just through the use of small metal rods and pegs. Great engineering I must say.
Here's a closed up view on Captimus Prime's head piece. There are no light piped for him and is purely painted. The headpiece will also featured him wearing a cap. He looks very much like a baseball player. Well, that's what 59Fifty is famous for, their baseball caps.
Another Autobot insignia on the forehead of him. That's make it the 3rd Autobot insignia in a single figure.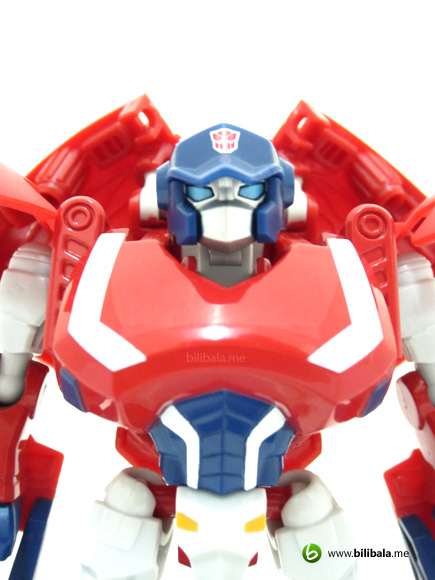 Articulation Mapping
Another plus point of this figure: ample usage of ball joints to maximize the pose-ability of him. Though the articulation is quite standard, his pose-ability is quite flexible thanks to the ball joints in place.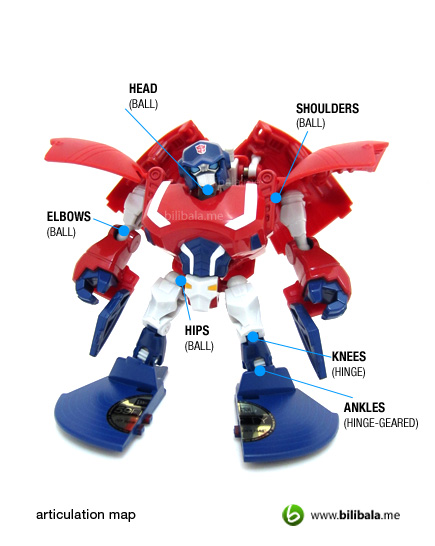 (D) Transformations
The only gimmick he has is the transformation itself. It features the "One Touch Transform" engineer which is similar with the recent launched Fall of Cybertron legend class disc robots. As what the name suggests, minimal transformation is needed and what you need to do is just a touch of a button and the whole  thing will spring open to reveal the full form. From there, you have to make some simple twist and pull to make the robot stand.
It's always fun to experience this kind of One Touch Transform engineering and be amazed how they can really make it work. At least, it isn't quite frequent to see these kind of well engineered toys nowadays.
While transformation from alt mode to robot mode is fun, the vice versa could be a hassle. You need to make sure certain parts are angled and being retracted properly before you can grip and hold those pieces firmly back to the alt mode.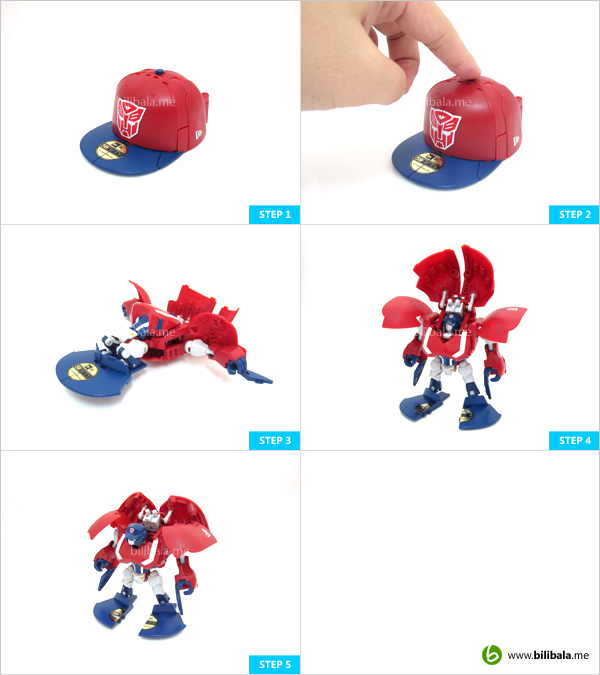 (E) Comparison
Maybe the most concern is, the size of him, whether is it worth for a deluxe price. Here's a quick comparison in alt mode with a RID Vehicon. Seriously, the size isn't too quite far off from a deluxe vehicle.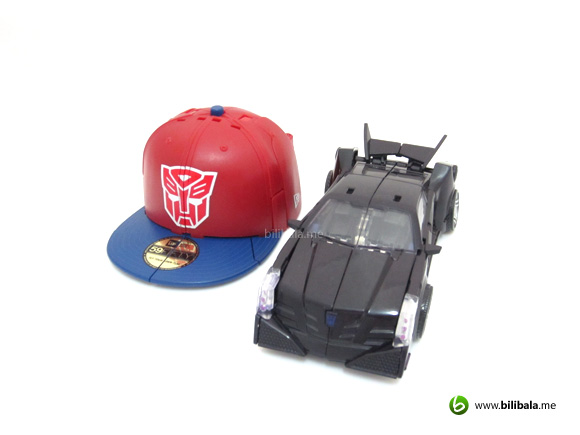 Now, a more prominent comparison between different classes of Transformers. We have a line up here with a commander class Hardshell and a Powercore Combiner Icepick. He is in between the size of these 2 classes.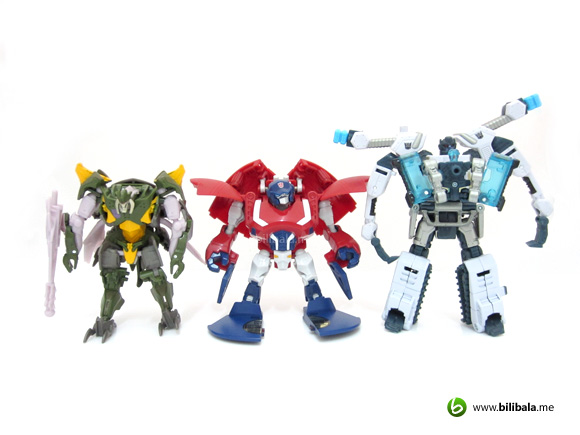 Not too dwarfed by a deluxe class. Certainly.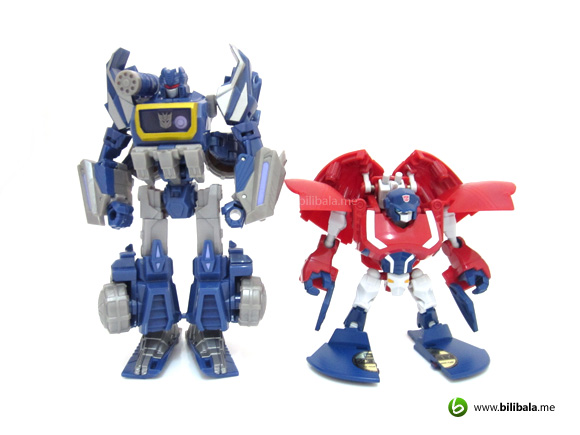 (F) Gallery of Goodies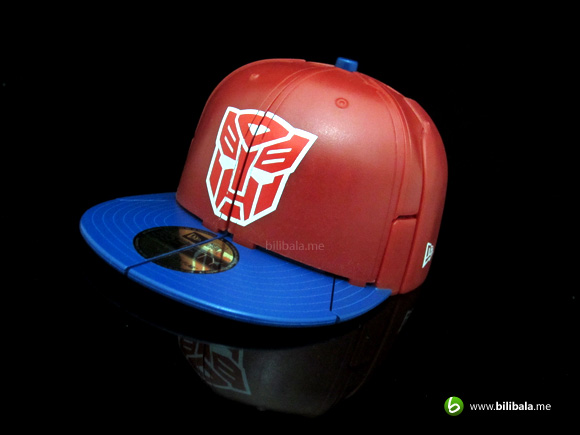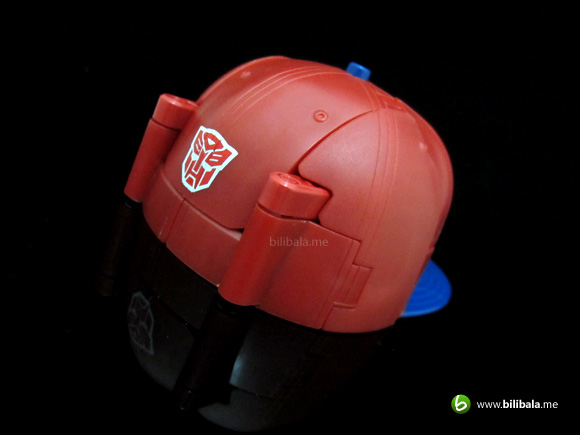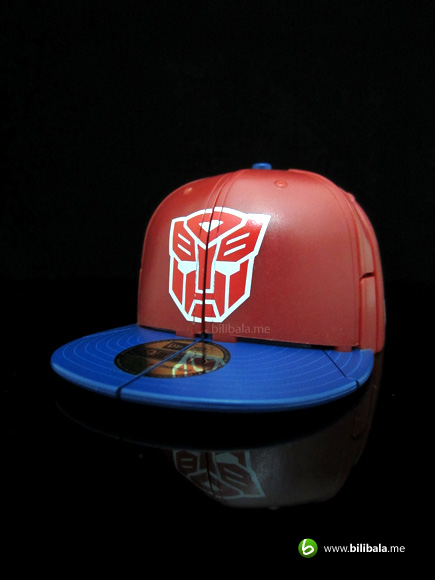 A few shots of him holding Beast Hunter Optimus Prime's guns.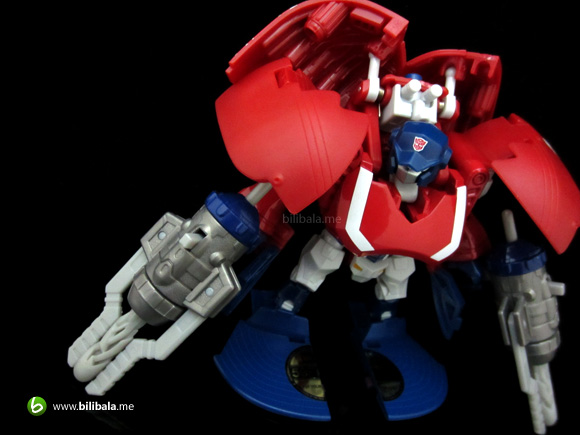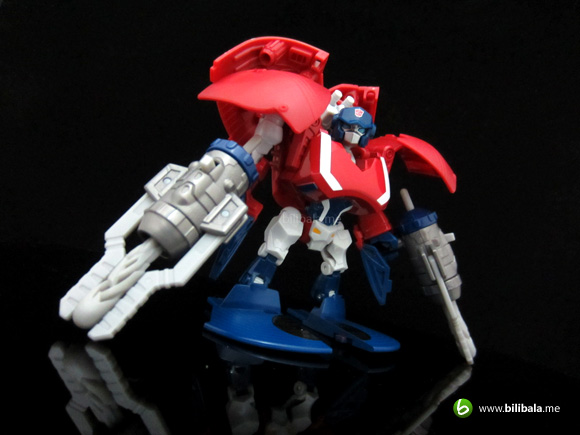 My series of favorite shots with him messing around with Grimlock's mighty sword. Who say size matters?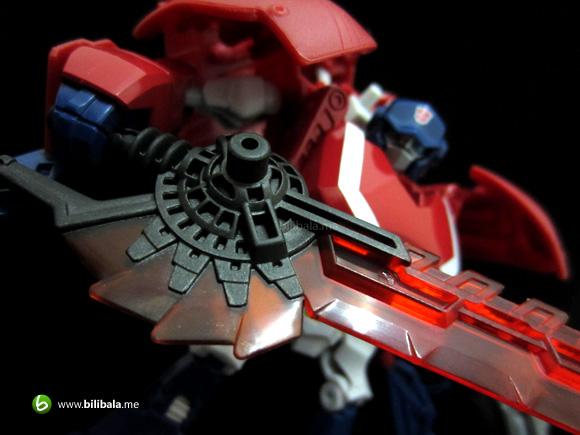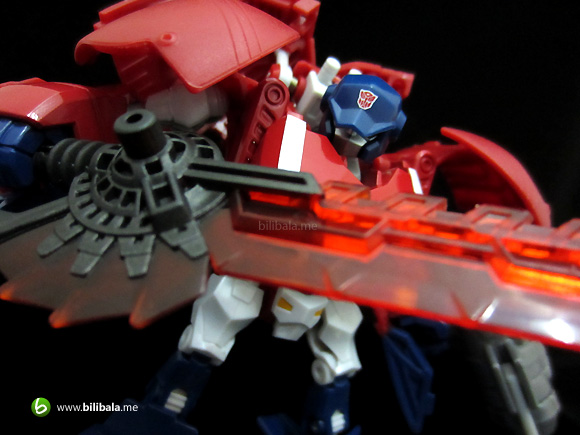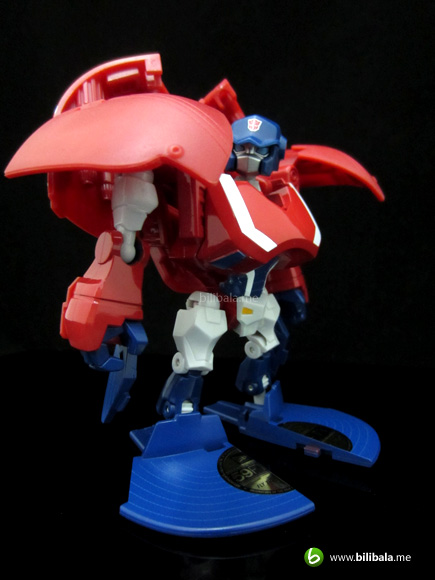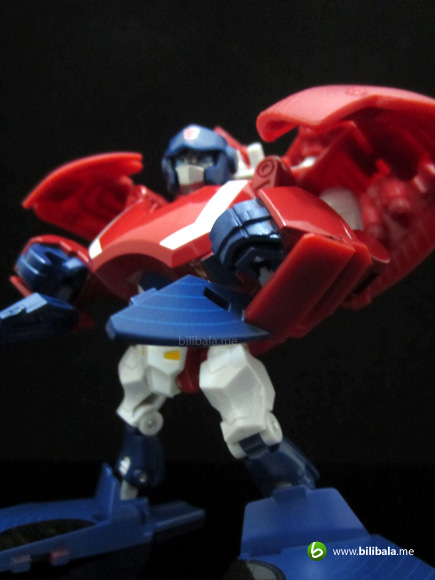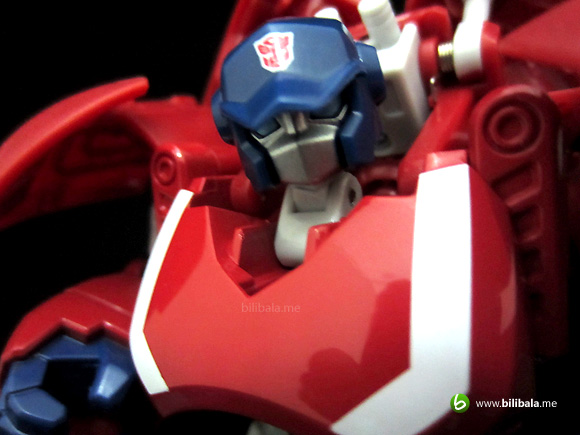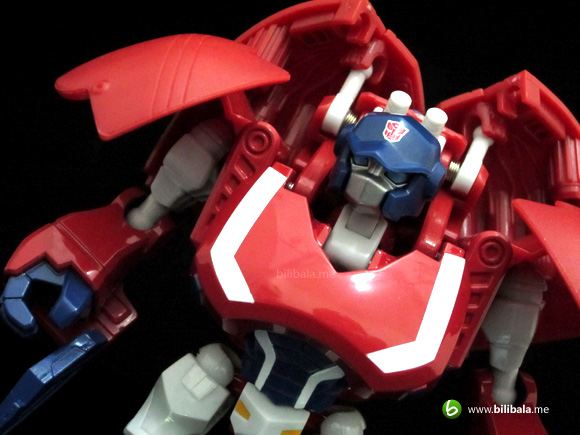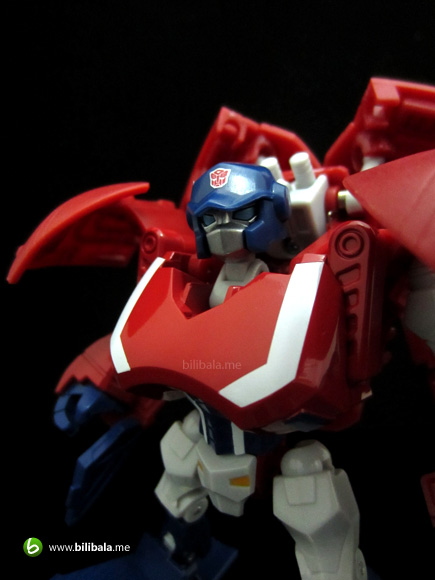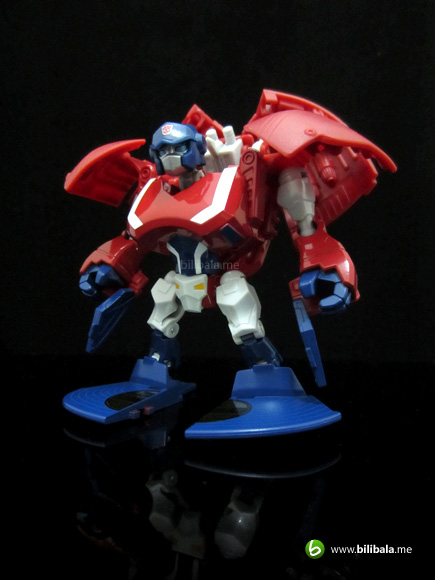 (G) Conclusion
For the great engineering behind this piece and the quality of plastic being used, I can really say that it is well worth the money. In addition, you might need to get him for your Fort Max as he makes such a perfect companion to the big guy.
My PCR for him: 8.5/10
What I like – Cute and modern robot mode; transformation gimmick; solid plastic; high pose-ability; good color treatment.
What I dislike?– Certain parts loosely being held during alt mode.
Until then, enjoy hunting and hauling!
Don't forget to subscribe to our newsfeed to get the latest scoop of Bilibala here:
Subscribe now!